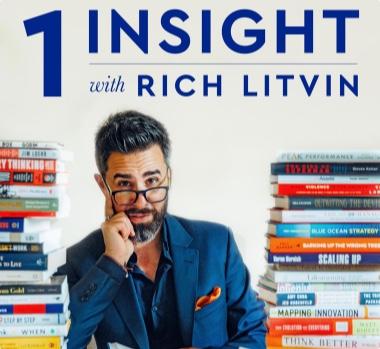 If you're the most interesting person in the room… you're in the wrong room.
I have coached some of the most successful and talented people on the planet – from billion dollar business owners to former Navy Seals. I wrote a book for coaches that has sold over 50,000 copies, by word of mouth. And I'm the founder of a community of extraordinary top performers, called 4PC. Ultra-successful people are the ones who call me. My clients include Olympic athletes, Presidential candidates, Hollywood film directors, Special Forces operatives and serial entrepreneurs.
I see what most people cannot see – and I dare to say what most people would not say. And each week on this podcast, I will be challenging the thinking of high performers – from leaders in the corporate world, to successful entrepreneurs, to military veterans to high level coaches.
1 INSIGHT… Because a single insight can change everything
You can listen 1 Insight on:
Avoid perfectionism by getting comfortable with uncertainty. You've got to realize that nothing is certain and that the way to deal with uncertainty isn't certainty – it's creativity. Love. Rich