Welcome to the 4PC Hall of Fame
The 4PC Hall of Fame is designed to honor prominent community members who have made extraordinary contributions to the field of coaching.
They have each demonstrated the following characteristics: courageous thinking, vision, innovation and inspirational leadership. They have been 4PC members for a minimum of 3 years. They continually stretch the 4PC community to rise to a stronger and higher level. They are leaders who excel in their field. They call attention to the power and impact of high-level coaching, consulting and thought leadership.
4PC Hall of Fame inductees
Members of the 4PC Hall of Fame:
Are an exemplar to others in the profession.
Are highly successful entrepreneurs—with extraordinary clients.
Contribute to the intellectual growth of the coaching field.
Are committed to lifelong learning.
Are risk-takers who constantly challenge themselves and their clients.
They are regarded by their peers as being among the world's best coaches, as evidenced by empirical accomplishments in client results, professional contributions, and intellectual capital.
Rich Litvin
Sarah C. Albritton, MS, is an intuitive truth teller to senior leaders and their teams at Fortune 300 companies, start-ups, and family businesses around the world.
Sarah has a particular genius for connecting dots in ways that flip the script, shift the mindset, and twist the kaleidoscope for her clients. Change your mindset, change your life.
Sarah is author of I'm Not Crazy, I'm Just Not You! a top selling book on the Myers-Briggs Type Indicator since 1996; the 3rd Edition became available in November 2020.
She has been a Certified Daring Way™ and Dare To Lead™ Facilitator and integrates that work into her coaching, speaking, and daily life. Sarah has recently added intuitive channels to the magic mix of fearless candor, humor, and compassion that she's brought to clients for 30 years—before coaching certification existed! Her deep connection to Source Intuition makes her coaching courageous, hilarious, and empathetic in powerfully supportive ways.
I help leaders and businesses discover and unleash their superpowers, the stuff that defines their brilliance.
My name is Parissa and I am a business whisperer.
I help leaders and businesses discover and unleash their superpowers, the stuff that defines their brilliance. My absolute favorite thing is to stand in front of whiteboards with my clients and ask, "What could the world look like if we created/explored/tested ______?"
I love creativity and ambiguity. I love pushing past what we believe our limits may be. I love disruption and pattern interrupts. I love change agents and being messy and edgy. Actually, I really love being messy and edgy.
I serve clients. I don't please them.
I don't care about how the donuts are made. I trust some soul whose Zone of Genius is donut-making will take care of that. I care about making new fantastic and tasty donut recipes with my clients that amaze their clients. That's my Zone of Genius.
We're all brilliant diamonds. My brilliance is serving my clients' brilliance.
How badly do you want to shine?
Simply put, I am a stand for the infinite possibility within all of us.
Over the last 25 years I've become an expert in leadership and human performance by exploring what is possible when we get out of our head and into our heart. Since I was a teen, my goals have always been to leave with no regrets and no questions unanswered, which is what fuels my mission today of helping extraordinary humans create the money, success, relationships, and impact they are capable of.
I have succeeded at some of the highest athletic and corporate levels that exist and have been fortunate to hold leadership positions at five global companies as well as being a Vice President at a major sports League, a professional soccer player, and a 2-time Ironman.
Throughout my experience of leading teams on the field, in locker rooms, in boardrooms, and in classrooms, I have learned that one's truest challenge is not knowing how to do everything, rather, it's mastering what is solely theirs to do. That is my magic. I help leaders get clear about what their gift is and teach them how to master it.
Besides helping people figure out what they are capable of, being a single dad to two beautiful humans and a dog named Omelette is what gets me out of bed in the morning.
Master Certified Executive Life & Leadership Coach, Trainer, Mentor, Teacher, Enneagram Wizard
Bio schmio. If you want my long, formal, boring, professional bio, you can read it on my website below. Yes, I am one of the most accomplished and experienced coaches in the world.
But that's not what makes me interesting, and that's not why I am one of the most powerful coaches you will ever meet.
My whole life, people have commented on how much they love my energy. Yup, you know those really positive, fun loving, wacky guys who dominate the dance floor at weddings?!
Yeah, I am THAT guy.
I'm a little quirky, a little weird, always down for a good laugh, and I have A LOT OF ENERGY!
I am also super competitive, intuitive, passionate, smart, professional, and on a mission to fight for people's dreams!
From being a straight A student, to being student body President, to being told I'm weird, to winning a scholarship to Space Camp, to being Editor-in-Chief of the high school yearbook, to entering college with pre-med in mind then switching majors to Psychology and Theatre and graduating with honors, to worrying about disappointing my parents, to moving to Los Angeles and working as a professional actor, to getting rejected daily after auditions, to working as a tutor for teens, to waiting tables, to formal coach training, to igniting the fire inside me to change the world through coaching, to speaking on the world stage about personal and professional development, to wavering from indestructible self-confidence to occasional bouts of insecurity, to coaching some of the most brilliant people on Earth leading some of the world's most iconic organizations. Yeah, what you just read is part of my real bio.
Master certified coach focused on reintroducing successful entrepreneurs to their families.
A 30-year serial entrepreneur, David is recognized for combining candor, intelligence, and humor with masterful coaching. He challenges leaders and their teams to reach their highest levels of performance in their professional and personal lives.
David has lived with depression and ADHD for most of his life giving him a deep understanding of and compassion for the neurodiversity that is so common among entrepreneurs and maverick leaders. When David's life work is done, no entrepreneur or maverick leader will need to experience what he did: standing on the proverbial bridge wondering how he ever got so lost …
David and his wife Elaine (also a best-selling author and professional coach), are "up-until-COVID empty-nesters" now living in the heart of Atlanta with their two dogs and an ever-shifting combination of their three children. Their life is rich and full!
I am Angela Tennison, leadership coach, trusted racial-equity adviser, truth-teller, and founder of The Black Talent Pool.
In 2008, I quit my job to make sure Barack Obama became the first Black President of the United States. I had the honor of serving in the Obama White House for six years and ascended to be the first Black woman in senior management in the Executive Residence.
In 2018, I became a C-Suite leader and was the only person of color at the executive level. In 2020, the murder of George Floyd became a legacy crossroads for me. I decided I would no longer be silenced in rooms where I am the first or only black person in the room.
Now, I'm on a 43-year mission to increase Black wealth, elevate Black excellence, and amplify Black leadership. With a focus on systems change, I work with organizations to curate courageous conversations on race, increase Black leaders in senior ranks, and ensure the culture properly celebrates and compensates Black leaders.
When time allows I love brunching on the beach while reflecting on leadership, liberation, and legacy. And, being a good ancestor.
Founder of the Wolf Connection sanctuary and creator of Wolf Therapy®, a singular program that empowers individuals dealing with psychological and emotional pain, addiction, and trauma using the human-wolf bond.
Teo is a transformational teacher and shamanic practitioner whose work is strongly influenced by that of Carlos Castaneda.
He is a TEDx speaker, one of the 100 Making A Difference, and a member of the Association of Transformational Leaders. He has been featured in the New York Times, LA Times, and other major media.
Born in Argentina, he now lives with his wife and daughter and the Wolf Connection pack in California.
Learn more about Teo here: https://www.teoalfero.com/
Multiple 6 Figure Business mentor, coach & trusted advisor to women leaders and entrepreneurs.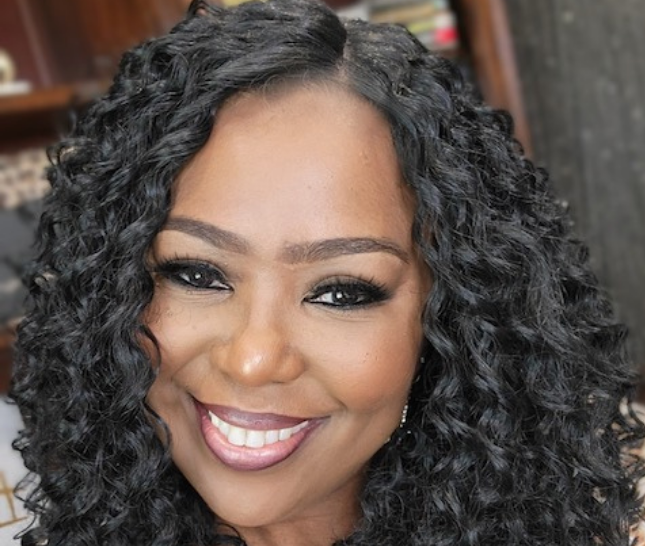 I am a space where exponential expansion occurs, in both business and life. Spending time with me, makes you a more powerful and profitable you!!
Learn more about Varian here: https://varianbrandon.com/home/
I'm Dr Mandy Lehto, and I coach high performers in private equity, investment banking and law.
I've been a single mother while in a senior investment banking job.
I nearly miscarried a baby at 21 weeks due to work stress.
I had burnout so bad, my young daughter asked me, "Mommy, are you gonna get dead?"
I've started a business with no clue how to do it.
I've been divorced twice, and had the courage to open my heart again (we've been married 5 years).
I could fan out my achievements and accolades, but I'm most proud of how I've owned the "messes" hidden behind them.
That's what makes my clients say, "I trust you" — because their lives are messy and complicated too.
Learn more about Mandy here: https://mandylehto.com/
Former Navy Seal, inventor, and thought leader in the fields of health, wellness, and longevity.
At the age of 22, Christopher Lee Maher was a Navy SEAL, in his prime with a sleek 1.8% body fat and pound for pound, he was one of the fittest people on the planet. Like many high performing athletes, he dealt with joint pain on a semi-consistent basis. Over time, that escalated to pain in every joint, in his feet, lower back, and neck. He was headed for a full-blown hip replacement, resorted to reading lips because his hearing was shot, and his vision wasn't much better.
Through intense pain, Christopher devoted all of his energy, time, and resources seeking out answers that would alleviate his discomfort. Eventually finding relief, Christopher applied the learned techniques and worked on himself 5 to 6 hours every day for 7 years.
Christopher went on to study at the Pacific College of Oriental Medicine and Yo San University, where he learned Traditional Chinese Medical Practices and an equal amount of Western science and pathology. He spent the last decade studying at The Universal Healing Tao System and is a Master student of Grand Master Mantak Chia at the Universal Tao Master School in Chiang Mai, Thailand.
His knowledge and experience led him to develop a comprehensive system of total physical, mental, emotional, and spiritual healing and integration: the True Body Intelligence technology. With his help, Christopher's clients have succeeded at the highest levels in sports, entertainment, business, medicine, and international politics.
Christopher's practice is located in Los Angeles, CA. He is an author, inventor, entrepreneur, speaker, coach, and innovator in the fields of health, wellness, and longevity.
Learn more about Christopher here: https://truebodyintelligence.com/
4PC is a hand-picked community of leaders
We think differently, we challenge the status quo, we're unorthodox and we achieve the 'impossible' – on a regular basis.
I coach, study and work with top performers. Ultra-successful people – the people you would assume don't need a coach – are the ones who call me.
My clients have included Olympic athletes, Presidential candidates, Hollywood film directors, Special Forces operatives, serial entrepreneurs and many of the world's top coaches.
In 2014, I founded 4PC – The 4 Percent Club.
4PC is a highly curated mastermind of the top 4% of coaches and leaders.
4PC is the place for you if:
You want to literally create your future
You want to build exponential intelligence
You want to grow your business exponentially
You want to create a values-based business
You want to get more done with less experience than most
You want to seek clients who inspire you. Not clients you can inspire
You want to embrace the dark and the light of your own leadership
You want to charge the high fees that high performers expect
You want to move from people-pleasing to powerful service
You want to be time, money and location independent
You want to be a leader who makes an impact
You want to be a leader with a committed team
You want to make bold, life-changing proposals
You want to develop powerful enrollment skills
You want to put action before perfection
You want to embrace failure and risk
You want to develop the art of Deep Coaching
You want to build the power of storytelling
You want to practice the wisdom of slowing down and creating space
4PC and the exponential success project
Rich Litvin runs a leadership consultancy for world leaders, based in Los Angeles and London. For years, he has been diving deeper and deeper into the qualities of high achievers that hold them back from what's truly possible. Rich has worked with extraordinary clients to help them create exponential success.
His clients have included Olympic athletes, Presidential candidates, Hollywood film directors, Special Forces operatives, serial entrepreneurs and many of the world's top coaches.
In 2014, he founded 4PC – The Four Percent Club. A group of 30 of the top 4% of leaders. He is also the founder of The High-Achieving Introvert Project, The Confident Woman's Salon, and The Prosperous Coach Salon. A member of the Association of Transformational Leaders, Rich is co-author of the widely acclaimed book, The Prosperous Coach. He is currently working on his second book: Exponential Success – The Loneliness of Leadership. Rich's mission is to mobilize $100Million for charity through his connections.
And when he is not working on his mission, he's navigating a loving relationship with his wife Monique, who is a jazz-singer. And he's a loving dad to his two beautiful little boys. An introvert at heart, Rich still gets nervous every time he walks into a party!