Here's what the top performers in Rich's world have to say about Rich, his coaching and his community…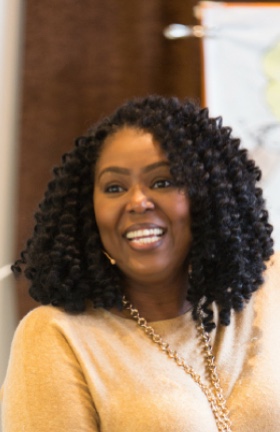 "Learning from Rich is the #1 factor that has contributed to my success as a coach. I've been his client, a member of 4PC – and I'm now on the Faculty of 4PC and the Transition Excellence Ambassador.
One question Rich asked me totally shifted my thoughts about transitioning from my corporate role into full time coaching. I am only half way into this year and have already made over $300K and that is spectacular!
However, I am most grateful for the expanded leader I have become working with Rich."
Leadership Coach & Mentor to Women Leaders and Entrepreneurs
"Rich Litvin coaches the world's highest performing individuals. He has figured out how – even if you're all the way at the top – he can get you to go higher."
Founder of Mindvalley, NYTimes Bestselling Author of The Code of the Extraordinary Mind
"Rich Litvin is a world class coach but that doesn't capture who he is and what he creates.
When I first saw Rich coach, I knew that I had come across a very unique person, coach and leader. Rich works with high performers, with passionate and highly successful people who make a difference in the world, and he helps them to both bring more of themselves, and become more themselves. Now that creates impact!
Working with Rich, I have appreciated his depth, his immense perceptiveness, and simply: his humanity. And also the fact that he helps me hold the bigger agenda of my leadership persistently and fiercely, and to go beyond what I first imagine – always. When working with Rich, expect to discover that what you came for is not what you are here for, and that you can go much further than your initial goals."
Leadership development, executive and team coach, European Investment Bank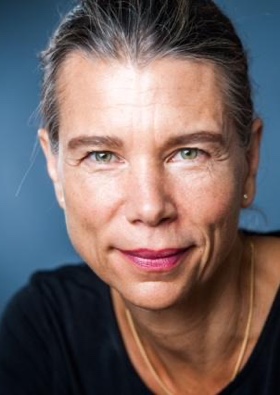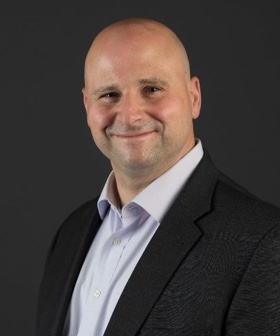 "Rich is the embodiment of what it means to lead from a place of service. He serves people so powerfully and deeply that the impact of his transformation will leave an imprint on how you show up in your life.
He sees you more fully than you see yourself. He sees your potential, he senses what needs to be unearthed, and the gifts that you have to offer.
What makes Rich truly extraordinary is his ability to continue to create new ways to amaze, inspire, and reveal new insights as you journey along with him. Rich is a champion of leaders and a creator of magic!"
Chief Inspiration Officer, Former Senior Finance Executive
"Rich Litvin is a business thought leader who counts. He shatters the myth that you can't create wealth whilst making a big impact on people's lives."
Founder of Joie de Vivre Hotels and New York Times bestselling author of Peak
"Coming to the Deep Dive was one of the best investments I've made for my coaching career.
I came in unclear about how to take clients beyond remedial coaching and a vague, inconsistent approach to enrolling clients.
Now I'm rock solid and crystal clear.
The value of the Deep Dive is way beyond the fee. I got coached by Rich, plus the people in the room were amazing. I learned almost as much from them as I did from Rich.
If you're serious about being a Prosperous Coach, sign up to work with Rich."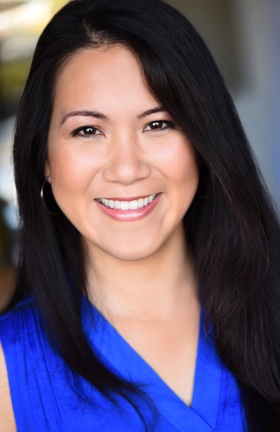 "What I appreciate most are Rich's community of high performing, diverse leaders. Also, high flame coaching that reminded me to trust myself and my ability to make this career change happen.Deciding to invest in myself to create a real, living, breathing, coaching business was a turning point for me. Deciding that I actually belonged in this cohort of brilliant people. Deciding to inhabit a bigger space, to get uncomfortable and to evolve. Action creates clarity – taking one, small yet significant step opens up realms of possibilities."
Executive coach – Former lawyer for a billion dollar division at one of the world's largest tech companies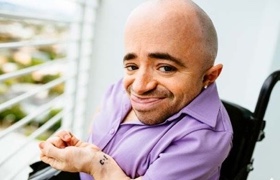 "Rich Litvin is a rare breed: a world-class coach who is also an expert at understanding the business of coaching."
Best-selling author of Get Off Your BUT
"I've been wanting to build a word-of-mouth business, the "Prosperous Coach" way but often get distracted by faster, bigger, louder ways of building a business. Learning the components of how Rich and his team have built the business gave me practical reference points for me to build my own coaching business. Another benefit was hearing about other powerful coaches who have built successful coaching businesses by word-of-mouth. Seeing that such coaches come from varieties of career backgrounds was really helpful. Finally, being able to ask Rich ANY question is priceless. Rich, you and your team have built this business from zero to a 7-figure business. This inspires me to do the same. "
CEO HighRI Optics – Executive Coach
"If Rich were to be cast as a Superhero in the next Marvel Movie, his superpower would be empathy. Rich's gift for listening and understanding the motivations, dreams, and unique talents of others is extraordinary. By listening with his heart, Rich is able to mirror back, using the speaker's own words, a seemingly revelatory perspective. Armed with this sacred new outlook, his clients are able to see beyond blind spots that have taken them a lifetime to create, to the version of themselves they've been longing to share with the world.Being with Rich for three days at his deep dive allowed me to witness him create transformation up close. I know of nowhere else that I could have learned as much as I did in three days with Rich.
Those with unrealized dreams, who have lived their lives as an underutilized asset, come to Rich. After a conversation with him, they leave as the best possible version of themselves, ready to own the greatness he mirrored back to them. "
"I can think of no one better to dive deep with than Rich Litvin."
Consultant to The Cabinet Office of the Government of the United Kingdom
"When I signed up to work with Rich I was sure I wanted to push myself out of my comfort zone. I am delighted to say being in a room with Rich and like minded souls was a truly wonderful experience. Rich has a gift of putting everyone at ease, and giving you the permission to be yourself. No gimmicks, no tricks, no bs, just 'come as you are.' This was truly one of the best HELL YES decisions I've ever made, and one I would highly recommend to anyone who is ready to take their business and life to a new level."
"I live in the UK and I was finding my way as a coach. A close friend recommended Rich Litvin and his book The Prosperous Coach. I read it 3 times. I raised my fees straight away. His 3 day Deep Dive was coming to London, I had to go and meet him. There were 12 of us together for 3 days. I have met the most incredible people from the UK, Europe and as far away as Qatar and Australia. It was quite intense at times but together we all improved massively with new direction and focus. The Deep Dive was a worthwhile investment to propel myself forward. I got my investment back twice over even before it started just from reading Rich's book and my clients have benefited ten fold."
Serial entrepreneur, business owner, coach
"Rich is a man of deep authenticity, passion & courage. He is also one of the most skilled & intuitive coaches around. I strongly recommend Rich to anyone looking to take their lives to the next level."
Best-selling author of Clarity
"Rich has a magical way of creating spaces in which deep transformation happens.
Going tough on people is easy, listening in so deeply and coaching so that they open to their truth like a flower in bloom… that is Rich's gift. I've worked with Rich over the last 10 years. I'm so grateful for each interaction we have. Before the Deep Dive, I was going through a challenging divorce, I felt a sense of shame, exhaustion and struggle. I was in the midst of broken dreams and I felt like giving up. After the Deep Dive, I'm daring to be even more me. I've found a new confidence and pride in the uniqueness that is me. I am clear about my gifts. I'm coaching leaders on the power of their choice and executive presence. And I'm writing stand up comedy and daring to go back on stage again, after 10 years away."
Master Coach – Founder of Brink Entertainment, Inc.
"I went to the Deep Dive in good shape. Business was going great and I was proud of what I had achieved. And…there was a question niggling in me. A question about 'more'. More impact. Bolder steps. How could I take life up another level and do what looks impossible? The Deep Dive was 3 days of deep coaching in the company of other brilliant human beings. Three days of pushing boundaries, stretch and challenge. And a whole series of thunderbolts. After our, everything has changed – and it started immediately. New clients, new contacts, new ways of being, new intentions already generating momentum – that before would have seemed impossible. There's magic taking place in Rich's coaching space."
Founder of Remarkable Women – Former Director of Service Operations, Sky
"I was somewhat skeptical of how an Intensive would translate to a virtual experience. The Brilliance Sessions were extremely powerful, and it worked well. I got out of it more than I realized was possible. I realized that I had proven to myself what I could do and command as a coach. I got off my paralyzing fear of creating a small group coaching. That's a great thing!"
Coach and Financial Consultant
"When Rich outputs his energy, it is like he is spilling out gold blocks all the time. Worth every penny invested and beyond! Truly transformational. I look forward to continuing to be part of this powerful community."
Entrepreneurial Advisor & Coach
"While I really missed the face-to-face and travelling portion of the live intensive, I really enjoyed virtual experience. There was a lot of great information from the Brilliance Sessions but the most powerful stuff came from Rich and even the spaces between the sessions. Plus, it's all recorded, to watch later. It was really empowering, in the true sense of the word. Thank you a billion times, Rich."
"The Brilliance sessions were all amazing. I'm actively using my notes from all of them. They allowed me to see, hear, and feel what true alignment in your work sounds like. I am much clearer on what I'm going for. All the one on one connections were amazing. I've never experienced so much wisdom, excellence AND generosity in one room. Super amazed at the entire team for creating an incredible experience in a challenging situation."
Health and Lifestyle Coach
"Watching Rich coach showed me how simple and powerful coaching can be. I have been holding back, and I won't do it any more. Watching such a wide range of coaches do their thing and having 21 days to gently take it all in was incredible!"
"I knew that I wanted to be in a group of exceptional people, although I was truly nervous about the journey. At the Intensive, I found amazing people with special gifts and I am excited to know them more."
Personal Branding Strategist
"You've done an excellent job making this an online experience. The quality of learning, as well as the selection of Brilliance Sessions was fantastic. I would like to recognize the entire team behind the scenes for running the sessions, publishing recordings, and answering our questions so quickly."
Executive Coaching and Leadership Development
"The amount of content was overwhelmingly great! It helped me level up in a huge range of different areas and I felt supported by it for a long time after. The connections in the small group were heart warming and empowering. Seeing the power and dedication of the people hosting the Brilliance Sessions was very aspirational. Tapping into the energy of people was absolutely transformational. I am now showing up as a different person with friends, family, in professional relationships and with any new person I meet."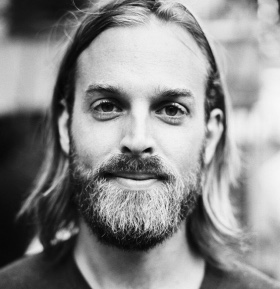 "I was really impressed how intense it was after going online. I was originally skeptical, now I'm very thankful to Rich and the team for creating such a wonderful experience. Shook me up where I needed some shaking!"
Transformational Life Coaching
"Rich is a coach for exponential leaders because he is exponential himself. He is a visionary with a unique genius for unearthing someone's full potential. He does so to the point it becomes not only possible to realize but impossible not to.
His leadership is second to none and it's proven by the community of extraordinary leaders and coaches that align with his powerful mission. To know Rich is to know a world class coach whose work has ripple of impact beyond measure."
Executive Coach, Former Executive and Producer
"I've found a rich vein of creativity and story-telling within me that I somehow always knew was present, but had never observed in action. This resulted in a huge insight around my courage.
The whole intensive was a journey of discovery, not just around the Prosperous Coach but also within myself. I feel I have gained an incredible amount of insight within 21 days and a lot of it is still landing, day by day. Thank you Rich and your team for an amazing experience."
"This was the greatest investment I have ever made and I'm working hard to do it all again in October!"
Empowerment and Strategy Coach
"I loved every minute of the coaching program and I hope to be a part of your community forever. Your coaching, advice and feedback impacted me greatly.
Now that I have met you, been your client and a member of your community, I am not intimidated. Instead I am eternally grateful, appreciative, and blessed. I feel I have a seat at your table, and this has given me the confidence to launch forward. I have never felt more empowered and self-confident from a decision made to invest in myself. I gained that from your coaching, and from the group and its support. No need to be intimidated."
"Rich is amazing! He has the ability to draw out exactly what is needed. In my case he revealed – with just two questions – hidden structures and conditioning, deep inside myself."
"It was intense, mind blowing. In fact, it reminds me of 'The Restaurant at the End of the Universe' where the Universe explodes again and again for your ongoing pleasure!
I'm still integrating all my insights from the Intensive. They are so powerful. Thank you."
"Rich, you changed the way I approach my business. You helped me move from believing I was a really solid coach to knowing that I am an amazing coach. And that I'm not a coach, I'm in the business of transformation, the business of changing lives.
I'm somewhat embarrassed to admit that I never truly understood your concept, "Serve people so powerfully, they never forget your conversation for the rest of their life…" But then I saw it in action with you in EVERY interaction, on EVERY call."
Forbes Certified Coach and guest lecturer at Harvard Business School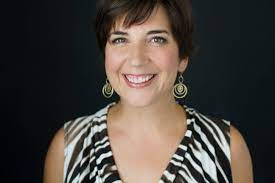 "Rich is a world-class coach and one of the most naturally confident people I know. If you're ready to make a real and tangible difference in your life I highly recommend you work with Rich."
Best-selling author of The Inside-Out Revolution and Supercoach
Great Leaders are Great Coaches
For most of human history it wasn't called coaching, it was called leadership. We teach highly successful leaders to become highly successful coaches.
If this sounds like you, let's talk and explore if working together is a good fit.
Learn more