What I do is what I believe… 
And what I believe is that it's easier to create the impossible than to go after what seems realistic.
This is why the symbol for our company is the Penrose triangle—an impossible object. Because our clients achieve impossible goals. On a regular basis.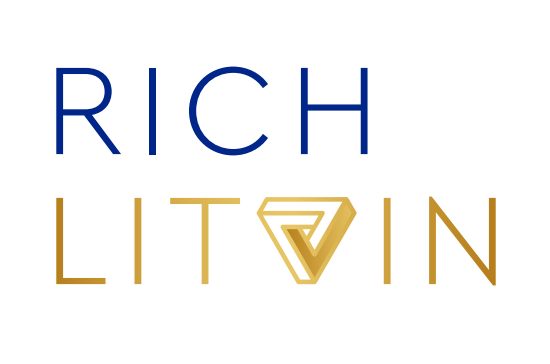 We're in the transformation business. And the symbol for our company looks like an upside-down Delta (Δ)—the mathematical symbol for change. Because we believe that change occurs from the inside out. 
Welcome to the coaching century
The first wave of human development was the Agricultural Age. The second wave was the Industrial Age. In the 20th century, we entered the Knowledge Age. 
This is a time where impact and wealth are based upon the use of knowledge—to serve people powerfully, or to improve the products you sell. 
The Knowledge Age is run by knowledge workers—people who think for a living. 
In fact, the most powerful tool every knowledge worker possesses is their thinking. 
According to estimates, there are now 1 billion knowledge workers in the world. 
The Knowledge Age has a two-fold challenge: 
Most people are never taught how to think. 
Most highly-successful leaders eventually rise to a position where they no longer have anyone able (or brave enough) to challenge their thinking. 
Coaching is one of the most powerful leadership skills on the planet 
Here are 8 important mindsets about coaching high performers:
Most great leaders are natural coaches. In fact, for most of history, it wasn't called coaching. It was called leadership. 

Great coaching skills can be taught and they can help powerful leaders create more impact, more income and more inner peace. 

Great coaches do two things better than anyone else on the planet. They see what no one else can see. They say what no one else is brave enough to say. 

Having someone who regularly says, "I believe in you…" (and means it) is one of the last, great, competitive advantages. 

The more successful you become, the more you need someone who will challenge your thinking.

If you're the kind of person who most people would think doesn't need a coach, that is when coaching makes the biggest impact. 

Your fears are a clue to what you really, really want. So, lean in and head gently in the direction of what scares you. Help your clients do the same.

No matter how successful you are – you're only scratching the surface of the impact you could have.
We are a community of trusted advisors
Over the past 15 years, we've built a community of leaders, coaches and consultants. They are trusted advisors to high-level leaders. 
One of our clients founded a non-profit that brings clean water to hundreds of thousands of children in Africa. Several of our clients lead non-profits that educate inner-city kids in the United States. One of our clients runs a company that supports military veterans to get back on mission. 
One of our clients is building schools for children who think differently. One of our clients is building a movement to help people die with dignity. One of our clients is raising $100 million to change the future of work. 
We have clients who have built and sold businesses for 7 and 8 figures. We have clients who are former C-suite executives in multi-million dollar corporations, former Special Forces operatives, former Olympic athletes and gold-medal winning martial artists. We have clients with PhDs from Oxford University. We have clients who dropped out of high school and then built 7-figure businesses. We have clients who are MMA fighters, rabbis and pastors. And our community includes completely new coaches as well as consultants with a 30-year track record. 
Our clients make a huge impact. So do we. We're mobilizing $100 million to educate 1 million children.
And we are very proud to be a company who has helped build 5 schools in Africa, over the past few years. 
We are a community of leaders
We believe that it's lonely at the top and that it's possible to feel lonely in a crowded room. 
We believe that when you're the most interesting person in the room, you're in the wrong room.
It's why we've spent a decade building a community of leaders. 
We wake up every morning ready to provoke and challenge their thinking. 
We call them out to dream bigger, to dare greatly and to take tiny steps in the direction of their dreams. 
If you're reading this, you're one of those leaders. 
I'm glad you're here. 
Love. Rich 
PLUS, here are 4 more ways you can drastically increase your impact and your income: