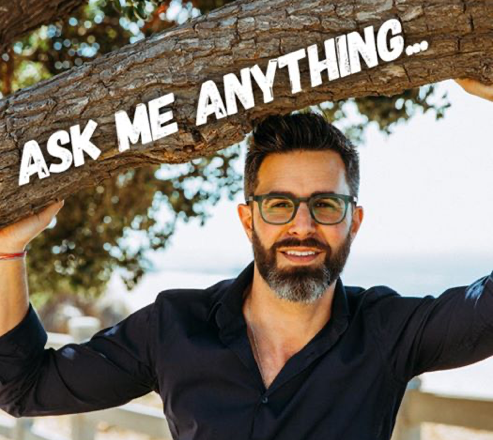 Create amazing coaching programs in 3 easy steps
I have a proprietary process that I use to create new programs. I have never before shared this in a public setting. So, pay attention…
…
……..
…………
………………
…………………….. Make. Stuff. Up!
Seriously, for a moment. This is truly what I have been doing for years…. 
2005 – I coached mainly men who want more passion in their relationships with women. I wasn't very good at it!

2006 – I created and ran 30 minute

Instant Confidence sessions

2006-8 – I traveled the world, studying

"Natural Confidence"

– I interviewed what I called, "The World's Most Confident People…"

2007 – I created and launched

The Creative Woman's Salon

– I didn't sell a single seat in this program. It made ZERO dollars…

2008 – I created and launched

The Confident Woman's Salon

– this ran for YEARS and I coached scores of highly highly successful women leaders.

2009 – I interviewed

"The Forbes 100 Most Powerful Women – and those on their way…"

2010 – I launched

The Intensive

. We've been running these twice a year, for a decade.

2011 –

The Prosperous Coach Salon.

This ran for 7 years and helped launch many of the most successful and exclusive coaches out there.

2013 – I published

The Prosperous Coach

. It's sold almost 70,000 copies and still sells 1,000 copies a month, 7 years after it was first published.

2013 – I announced the

The High Achieving Introvert Project

. I did nothing with it. It made ZERO dollars…

2013 – I launched

The Apprenticeship

and I trained a small group of highly successful leaders and coaches

2013 – I partnered with Mindvalley to launch

Evercoach

.

2014 – I launched

4PC

– my community of extraordinary leaders and coaches. We are now in our 6th year, we are oversubscribed and we have around 60 alumni.

2016 – I designed a program called

The Fast & The Furious!

It was so fun because it was the complete opposite of my value of "Slow Down to Speed Up." We invested hours creating it and a lot of money on graphic design and program design. We were about to launch. But something inside of me didn't feel right and I pulled it. I really upset a member of my team who'd spent hours on this. But it wasn't right. And it never saw the light of day. Money and time investment = huge. Dollars generated = ZERO.

2017 – I partnered with Mindvalley to create a program called

Being an Exponential Coach.

2017 – I ran

The Mastermind

for a small group of women leaders. I only did this once. They flew in from around the world to meet in my home. It was really fun. And then I was complete.

2018 – I launched

Project Kairos

to support successful leaders (executives and entrepreneurs) who want to fly as coaches. It's been so fun that we are soon to launch our 3rd.

2018 – I launched

The Deep Dive

. I travel to interesting cities around the world and hot seat coach 10 people, for 3 days straight, in a beautiful setting. I

love

this program! We've run it 11 times – 10 people a time, $5K per person. This super fun program alone has generated over half a million dollars. 

2019 – I created

Be Remarkable

. An online training in how to build a word-of-mouth business.

2019 – I launched my

Protege Program

. I work with 2-3 leaders who commit two years of their life to truly thriving. It's $100K investment.

2019 – I created

The Thinking Partnership

, where I partner with a highly creative person to kick-start their thinking or to inspire their ideas.

2020 – I created

100 Days of Coaching

. I made this up 2 weeks ago, and it was sold out 12 days later.

2020 – I created a 3 day experience called

The Laboratory

. I am running this later in the year with my friends Marisa Peer and John Davy, at their home in LA.

2020 – I created a program called

Coaching Elite Top Performers

. I've been working on this for 3 years and I am launching it

today

. Look for the link below my signature… 

2020 – WATCH THIS SPACE! 🤣 Because I am currently creating a program called

Get Branded! with Rich Litvin…

And I am launching a program for former executives called

Elite Leadership Coach…
Make Sh*t Up!
I highly recommend it. 
How to Make Stuff Up – in 3 steps
STEP 1: Make something up.
STEP 2: Put it out in the world.
STEP 3: If people are interested, double down. If they're not, go back to Step 1.
Love. Rich 
P.S. Coaching Elite Top Performers: The #1 skill behind enrolling high-performing leaders and high-fee clients is … being a really great coach. For the first time ever, I am leading a training on how to coach elite top performers. You start with a personalized assessment of your coaching skills and then you join a group of coaches for 6x hour-long group-coaching and teaching sessions. You'll have assignments between our sessions.  
PLUS… Whenever you're ready… here are 4 ways we can help you increase your income and your impact:
1. ASK ME ANYTHING… On Wednesday June 22 at 7am Pacific, 10am Eastern, 3pm in the UK, I will be running an Ask Me Anything Call on Zoom. Join Serve, Lead, Serve – my Facebook community, to post your question and to get the call-in details…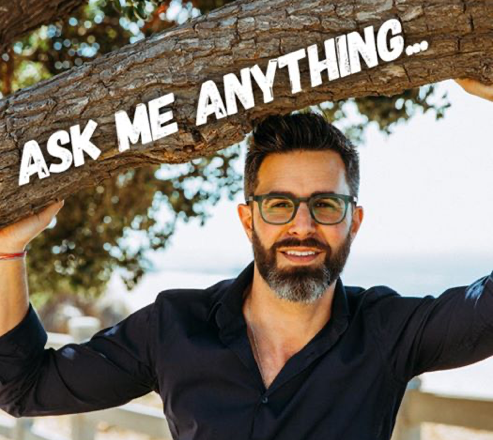 2. THE 3 PHASES OF CHANGE: Watch the Zoom call I ran for my Inner Circle. It's led by one of my clients who has over 20 years experience as an executive at a Fortune 50 firm and a reputation for coaching leaders of Fortune 500 companies. The model she shares is the single best tool I have seen to help you– and your clients and their clients – to navigate through the current economic uncertainty.
3. GET CLIENTS NOW… Would you like me to be your coach for the next 21 days? I will help you create your next client… Whether you want a $5K client or $50K+ client. I'll teach you everything I know about coaching top performers. And I'll teach you ways to thrive in challenging times. I grew my own business during the last recession. We have 13 spaces left. Reserve your spot.
4. BE A WORLD-CLASS COACH… Join me for a year of deep support to create high-performing, high-fee clients. Learn how to coach elite leaders with power and confidence. Learn world-class coaching skills. Join my community of high-level leaders and coaches. Get coached by me…