Every Time I Raise My Fees I Feel Like a Fraud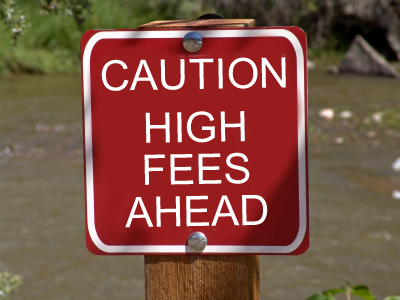 A client who is a great coach asked me a question. Do I really need to fill my practice to raise my fees?
If you are new to coaching, I highly recommend filling your practice first because from that place it is far easier to raise your fees, when you do not 'need' a client. (I know far too many new coaches with high fees and no clients. And as we say in the book, a coach with no clients is not a coach!)
And there's no single answer to this question. Several times over the past few years I have raised my fees because inspiration struck, I decided to play a bigger game or I simply wanted to.
What I found interesting is that almost every time I raised my fees I felt like a fraud. No one is going to pay me that… Until the first person does. And then I have the very same next thought every time, Well, that was just a fluke. No one else is going to pay that… Until they do. And only then do I begin to own my new fee. (Until the next time I choose to raise it, of course…)
The clue that my fee is too low has always been that too many people pay it without questioning it. The clue that my fee is too high has always been that too many people question it without paying it!
Over time, I have discovered that my fee has become a filter to weed out clients who are not truly committed to their vision, personal growth, professional development or their business. And for clients who are ready to invest I always let them know that coaching with me will cost a lot more than money. They will need to invest their time, energy, focus and commitment. And if they are ready to invest all that, well then we have the beginning of a Hell Yeah coaching agreement.
What is your biggest challenge around coaching fees?
Love. Rich
PS. It's not too late to join Confidence In Action, you'll receive the recording of the first live call, plus three bonus recordings: (1) How to Raise Your Fees. (2) The 5 Coaching Sales. (3) The Power of Commitment.
PPS. Take my Elite Coaching quiz today and uncover the #1 barrier to your coaching success.
PLUS, whenever you're ready – here are 4 more ways you can become a world-class coach: