I've been studying social media to learn how to get clients. And here's what I have discovered that you need to do:  
You can get clients if you tell them a story of how you went from homeless to 7-figures. In a week. 

You can get clients if you create a series of Facebook ads where you tell people that

they don't need Facebook ads

to get clients.

You can get clients if you message people you don't know on LinkedIn and guarantee that you—a random stranger—can help them. 

You can get clients if you create content. About what? About the importance of creating content. 

If you find it difficult to get clients, teach other people how to get clients. 

Make a podcast where you interview all the coaches you know. Spend hundreds of hours creating this. It won't get you any clients. But it is fun. And your wife will think you are working hard when she looks in your office. 

If your clients are executives or entrepreneurs, spend hours each week creating content on Instagram and TikTok, where they'll never see it. 

Clubhouse is the solution to all of your problems creating clients. Spend hours on it.

This one is foolproof… If you want to make $1,000,000, spend $990,000 on Facebook ads…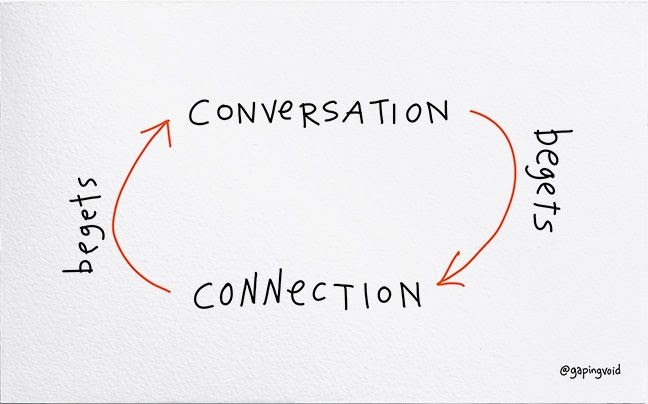 I wrote this with my tongue firmly planted in my cheek. I am not anti social media. I use it myself. But I use my voice as an antidote to the voices that are loudest in your social media feed, telling you that is the only way to create clients.

High-performing, high-fee clients are created in a conversation. 
High-performing, high-fee clients are created by serving people. As powerfully as you can. 
And the person who is most likely to pay you money… That's a person who has already paid you money. 
Get off Instagram and go serve someone!
Love. Rich 
PS. Project Kairos just began but it's not too late to join me. You'll get the recordings of the calls you miss. Master Creating Clients in the last Project Kairos I will ever run. Sign up now, and you still get a gift ticket to my upcoming program: $100K Clients! 
PLUS, here are 4 more ways you can drastically increase your impact and your income: