A virtual intensive to take your coaching and your business to the next level.
Where the world's best coaches learn to create a thriving coaching business.
Do you love coaching but hate internet marketing?
Are you fed up with the endless Facebook ads that promise "7 figures in 7 days"?
Are you frustrated with the networking groups where everyone is there to secretly get their own clients and don't really care about you?
Are you sick and tired of cold calling and 30-minute taster sessions?
Have you ever invested in beautiful business cards that never generated a single client?
Have you ever spent money (maybe thousands of dollars) on a lovely website that never generated a single dollar?
Have you spent hours and hours on facebook—posting ads for your coaching practice or inviting friends to be coached by you—to little success?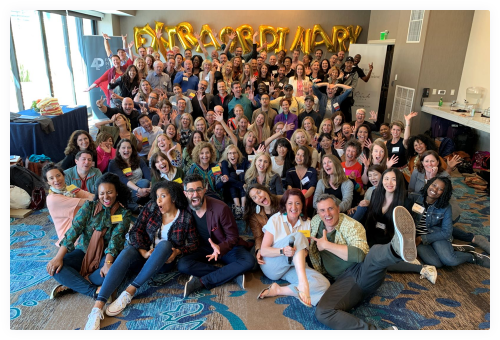 I get it. I've been there. And I've spent over a decade helping coaches build their coaching practices without the need to do any of this.
A few years ago, I co-wrote a book called The Prosperous Coach. It has sold over 75,000 copies…by word of mouth alone. Other than a few posts on Facebook, I've never done anything to market it.
And that makes sense.
You see, it's a book about how to build your coaching practice one conversation at a time. I'm not a marketer. I'm a coach.
The book has made a real impact in the coaching world. It's been in the Top 20 books on coaching on Amazon for almost 6 years.
And I am here to tell you that you can use those same skills—skills you already possess—to create a high-end coaching practice that thrives and fits the lifestyle you want to live. A practice that is invigorating and fun.
We will teach you HOW to become a prosperous coach.
Even successful coaches often have deep-rooted fears around selling:
They're afraid of raising their rates because they believe clients can't afford it or that they are not worth that much.
They're afraid of being needy, pushy or disliked.
They're afraid of being vulnerable with their clients.
They're afraid to ask for what they really, really want.
And it doesn't have to be that way…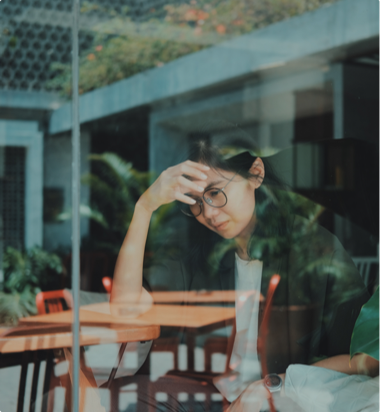 Your coaching business has
two parts
About half of your time goes to coaching clients. The other half goes to creating clients. Now here's what you have to understand:
The box on the left—the coaching—is undoubtedly why you got into this business in the first place. It's why you love being a coach.
But it's the box on the right that's what will determine if you thrive or struggle as a coach.
And for most coaches, this is the "hard" part of coaching. The yucky, salesy part that they detest.
But what if it didn't have to be? What if I could show you a way of creating new clients that was just as rewarding as the "coaching" part of your job? A way that didn't involve sales funnels or email marketing or any of that junk?

An easier & more effective way to create new coaching clients
I'm going to share a big insight with you that most coaches never figure out:
The key to creating more coaching clients has nothing to do with marketing.
That's right—high-performing, high-fee coaches get their clients through invitations and referrals (not Facebook ads).
And that's great news! Because it means there's another way to create new coaching clients. A way that involves having more fun and actually thriving as a coach.
The secret is to change the way you recruit new clients so that these boxes overlap. In other words, you enroll new clients by coaching them.
That's how I run my business, and my clients include some of the most successful people in the world like Olympic athletes, Presidential candidates, Hollywood film directors, Special Forces operatives, and serial entrepreneurs.
In fact, my calendar has only two colors: red and blue. Blue signifies any time I am coaching a client. Red signifies any time I am creating a client.
If you were to observe me on a coaching day you would be hard-pressed to know whether I was speaking to a current client or creating a new one. I have made the two boxes overlap.
And when you enroll in The Intensive, I'm going to show you how to do it too.
For most coaches, this isn't just a business-changing shift… it's a life-changing one. And what's really amazing is that it takes the "hard" part of coaching and makes it rewarding and fun!

Just imagine if you LOVED the process of creating new clients just as much as you love coaching your existing clients.
How much more successful would you be? How much wealthier? How much happier?
SOLD OUT
The Intensive has transformed the lives and businesses of coaches around the world
Gaby Puma

Entrepreneurial Advisor & Coach

"When Rich outputs his energy, it is like he is spilling out gold blocks all the time. Worth every penny invested and beyond! Truly transformational. I look forward to continuing to be part of this powerful community."
David Block

Coach and Financial Consultant

"I was somewhat skeptical of how an Intensive would translate to a virtual experience. The Brilliance Sessions were extremely powerful, and it worked well. I got out of it more than I realized was possible. I realized that I had proven to myself what I could do and command as a coach. I got off my paralyzing fear of creating a small group coaching. That's a great thing!"
Paula Schmidt

Coach

"While I really missed the face-to-face and travelling portion of the live intensive, I really enjoyed virtual experience. There was a lot of great information from the Brilliance Sessions but the most powerful stuff came from Rich and even the spaces between the sessions. Plus, it's all recorded, to watch later.
It was really empowering, in the true sense of the word. Thank you a billion times, Rich."
Vanessa Moseley

Health and Lifestyle Coach

"The Brilliance sessions were all amazing. I'm actively using my notes from all of them. They allowed me to see, hear, and feel what true alignment in your work sounds like. I am much clearer on what I'm going for.
All the one on one connections were amazing. I've never experienced so much wisdom, excellence AND generosity in one room.
Super amazed at the entire team for creating an incredible experience in a challenging situation."
Luca Petty

Startup Coach

"Watching Rich coach showed me how simple and powerful coaching can be. I have been holding back, and I won't do it any more. Watching such a wide range of coaches do their thing and having 21 days to gently take it all in was incredible!"
Helena Abidin

Personal Branding Strategist

"I knew that I wanted to be in a group of exceptional people, although I was truly nervous about the journey. At the Intensive, I found amazing people with special gifts and I am excited to know them more."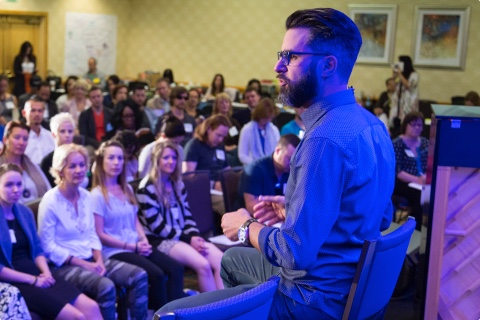 At the Intensive, you'll…
I believe you can't take a client any deeper than you've gone yourself, which is why we'll coach many of you live. I promise that we won't hold anything back. We're not here to be your friend, but to help you succeed. And that's why we create space to do the deep inner work necessary to help you see your blind spots and continue your own path of personal and professional development.
Most people dream 10% bigger than where they are now. But that doesn't engage or excite anyone. That's why I'm going to help you adopt a 10x mindset instead. It's a whole new mentality that radically shifts your thoughts and your actions. It feels like walking a fine line between fear and excitement. When you achieve this, you'll wake up every day with your heart racing at the thought of being alive.
Powerful coaching is about powerful questions. I've asked questions that helped one client to get a billion-dollar business… resulted in another publishing a book that sold 50,000 copies… and helped yet another to earn $79,000 in her first month of coaching. At The Intensive, you'll get tons of these powerful questions—and you'll learn how to improve the quality of the questions YOU ask.
Get a sneak peek of the Intensive experience:
Your Intensive Experience
The Intensive isn't just a short, virtual 'event'. It's a full-on immersion into the skills needed to take your career to the next level. You will be surrounded by extraordinary coaches. And you will leave with a clear Action Plan for what to do next. Your Intensive experience will include:
Pre-Intensive: Live group coaching video call led by Rich
Rich will host a live,  60 minute, interactive Zoom call. You could have the opportunity to be coached by Rich before you ever arrive at the intensive.
The Intensive: 8 days of virtual teaching and coaching with Rich
Deep Inner Work, Fearless Coaching, Client Creation, and Powerful Challenges. Get ready to grow way beyond your comfort zone.
Recordings: Access to recordings in perpetuity
All of our sessions during the intensive will be recorded so you will miss nothing and you will be able to review the sessions that are most valuable to you – again and again.
Community: Join a community of extraordinary coaches
Plus you will be joining our community of the world's most fascinating coaches and consultant. We hope you'll be part of our community for life, that your relationships and your business will prosper based on the extraordinary people you meet at an intensive.
This is the only Rich Litvin Intensive in 2022
April 27 – May 4
2022
SOLD OUT
Frequently Asked Questions
Is the Intensive recorded? Yes. Everything at this Intensive will be recorded, so you'll miss nothing. And you'll be able to review the sessions that are most valuable to you – again and again.
I'm a new coach – is this for me? Whether you're new to coaching or have been coaching for years, you'll discover plenty of opportunities to learn and grow at a Rich Litvin Intensive.
What if I can't attend all of the sessions? We strongly recommend blocking out your calendar to join every session live so you can make the most of your Immersion experience.  You will have access to all of the recordings if you simply cannot attend one of the sessions.
Will I be able to connect with other attendees prior to the event? Yes.  If you register early you will have an opportunity to join Rich and other Intensive members for up to 3 group coaching calls. Plus, you will get access to a private forum just for the members of the Intensive approximately 1 week prior to the Intensive.
Is there a more detailed agenda? When you register you will receive the times for the Intensive each day.  However, there is not a more detailed agenda – because the agenda for the event is truly shaped by you.  For example, if Rich is coaching someone, he will coach until the client is complete, which could mean that we finish slightly "early" or "late."
What if I have other questions? Please email us at [email protected] and we will be happy to answer any additional questions you have.
We have a No Refund Policy for a reason. You see we love people who want to play full out. If you're in, you're in. It's called Commitment. "Hell Yes. Or Hell No". There is nothing else. And if it turns out that you can't attend the Intensive in person – your fee can be used as a full credit toward any Intensive provided in the next 12 months – as long as you notify us more than 30 days before the intensive. If you need to cancel within 30 days of the intensive, we will not be able to transfer your ticket but we will send you the full audio recording of the event.
The "Power of Vulnerability" Policy
Show up to the Intensive ready to hide nothing—and hold nothing back. You will triple the value you get by playing this way. As Brené Brown puts it, "Vulnerability is our most accurate measure of courage." If you wake up the morning after this Intensive without a "vulnerability hangover," then you probably didn't go far enough. Our Intensives are always recorded, so just like life, you get to choose how far you go in sharing with others—privately or in front of the whole room.
The "200% Responsibility" Policy
Great coaching relationships involve 200% Responsibility, and that's how we run The Intensive. On our side, we PROMISE you, that we will show up 100%. We won't hide or hold anything back. We'll give you the most powerful, impactful, kick-ass, life changing Intensive that you have ever experienced. On your side, you will show up 100%. You won't hide or hold anything back. Take action, even when you're afraid. Be vulnerable. Lean into your edge. Take risks. Mess up, screw up, FAIL! Again and again and again. Because more failure is the only guaranteed path to more success.
An Intensive is not for everyone
This experience is designed to feel intense. This is not for you if…
You're looking for a quick-fix, one-size-fits-all approach to getting clients.
You're not willing to do the work. No one can do this for you.
You are looking for the 'easy' path or the 'secret' keys to success. Success can sometimes be effortless, but you have to do what counts for it to look effortless.
Rich Litvin runs a boutique advisory firm for world leaders and thought leaders, based in Los Angeles and London. The methodology is deep coaching. Bespoke. Not time-based.
He is an expert at taking high-achievers to the greatest levels of success. Ultra-successful people – people you would assume don't need a coach – are the ones who call Rich.
His clients include Olympic athletes, Presidential candidates, Hollywood film directors, Special Forces operatives and serial entrepreneurs.
Rich is the founder of 4PC a community of the top 4% of coaches and entrepreneurs.
Members of Rich's community of high level coaches come from a diverse range of backgrounds. They include: Military veterans. Former Navy Seals. A leader at the High Performance Wing of the Air Force. Former CEOs and executives at Fortune 500 firms. Consultants, attorneys and physicians. Leaders of multi-million dollar non-profits. And a consultant to the White House under President Obama.
A thought leader in the coaching world, Rich is co-author of the highly-acclaimed book The Prosperous Coach, which has sold over 55,000 copies.
A scientist by training, he has a background in Behavioral Physiology and Psychology. He trained to teach at the University of Oxford and he has a master's degree in Educational Effectiveness.
His big picture is to raise $100 million to educate a million children. And the Litvin Group has helped to build 5 schools in Africa.
Rich has lived and worked in eight countries and on four continents. His wife, Monique, is an award-winning singer/songwriter. They are the proud parents of two little boys. An introvert at heart, Rich still gets nervous walking into a party.
This is the only Rich Litvin Intensive in 2022
April 27 – May 4
2022
SOLD OUT