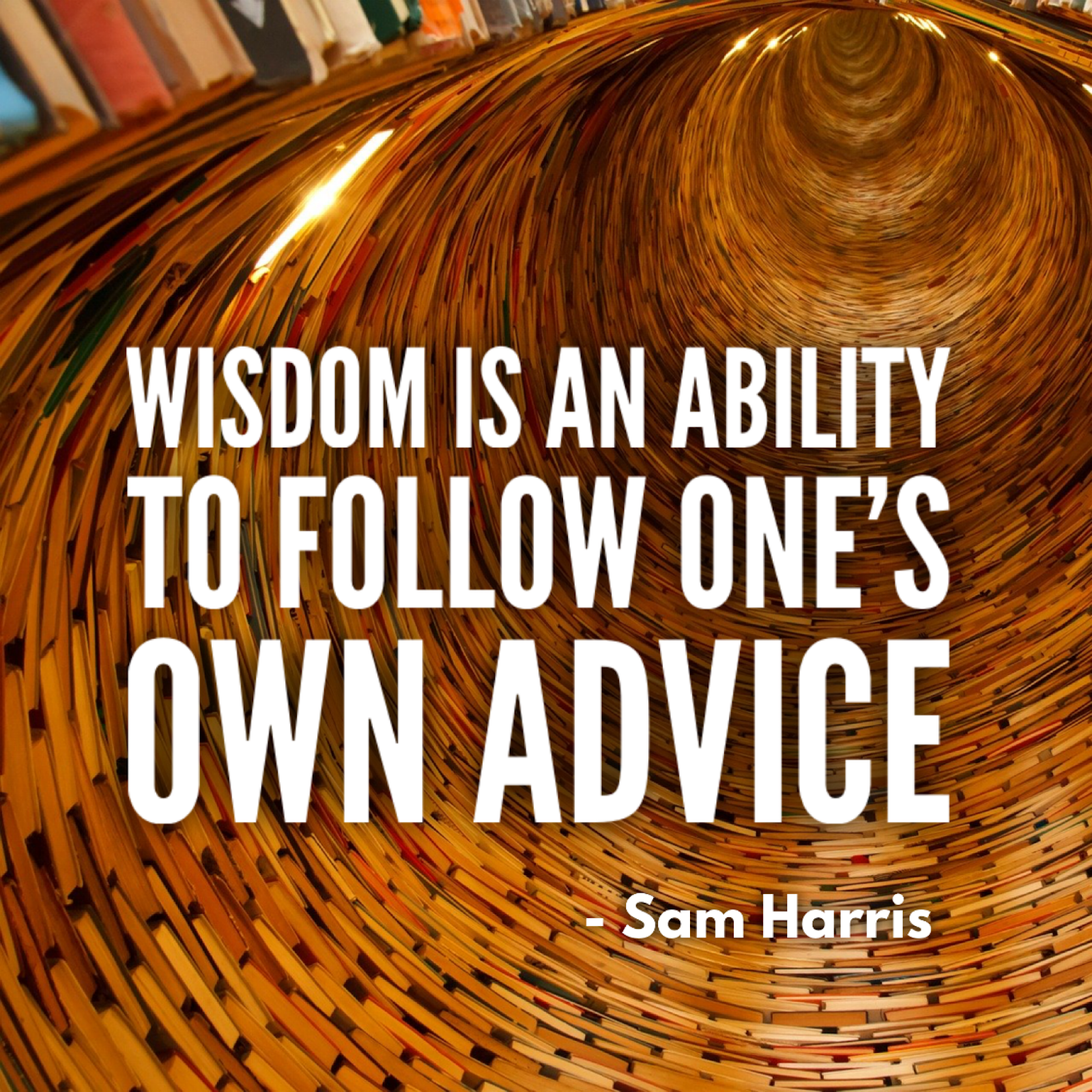 The Secret to 100% commitment is answering 3 questions
The sheep formula states: By doing and saying the same as everyone else, you end up sounding and looking exactly like everyone else… 
You'd think that no one wants to be a sheep. But you'd be wrong because being a sheep keeps you safe. As the psychologist Rollo May said, "The opposite of courage is not cowardice it is conformity…"
Which means that the opposite of conformity takes… courage. 
There's a reason for this. For most of human history, if you stood out, you died. If you had a point of view, you died. If you were willing to put a stake in the ground, with an important mission or a message, you probably died. 
In fact, you are the product of generations of ancestors who learned not to stand out, not to rock the boat and not to have a point of view. 
However, there are two specific tools that will help you commit 100% to living an extraordinary life… 
Three Questions to

Create

your life

The power of a manifesto
Three questions to
create
your life
Most people live a Reported On Life. A life full of excuses. A life that happens to them.
Yet, a few people learn to live a Created Life. A life that is created by them… 
A Reported On Life is about reacting to circumstances. Life happens and you show up passively and react to its ups and downs. My boss is mean… My wife doesn't listen to me… My industry isn't like it used to be…

A Created Life is one where you choose how you will respond – despite the circumstances. In fact, A Created Life begins with your thinking about life. A Created Life begins with the words you choose to describe your world, instead of the world happening to you.
Every morning, when I awake, I ask myself 3 questions:
How will I create

myself

today? 

How will I create

you

today?

How will I create

the world

today?
How will I create myself? I make a conscious choice how I want to show up that day. I am courageous… Or, I am curious with my clients… Or, I am calm and confident… Maybe, I am supportive and attentive with my wife… Or, I am present with my kids… 
How will I create you? I make a conscious choice how I want to show up with whoever I am connecting with, that day. Instead of passively responding to who shows up, I consciously 'create' them. Instead of ending the day with, My wife didn't listen to me… My client didn't show up on time… Or, My kids didn't listen to a word I said… I begin my day with, My wife is super appreciative of me… Or, My clients are far more powerful than they know… Or my kids are playful and fun – and I love that about them!
How will I create the world? I make a conscious choice how I want the world to be, that day. Instead of ending the day with thoughts such as, The economy is in a terrible state… People are so negative… The news is so scary… I consciously 'create' the world. And I begin my day with, There are so many business opportunities, if I look for ways to serve people deeply… Or, People are so gracious and fascinating… Or, I will seek out positive stories, today…  
The power of a manifesto
A manifesto is "a published declaration of the intentions, motives, or views of the issuer, be it an individual, group, political party or government."
For me, my Manifesto is my private declaration of how I am creating myself and how I am creating my life.

Sam Harris said, Wisdom is an ability to follow one's own advice. A Manifesto is a simple tool for codifying your own advice. Reading it every morning is a powerful way to turn it into reality. 
I am about to share with you the Manifesto I started writing in 2009. I haven't stopped working on it since. None of the statements below are "true". Although some of them have become more true, the more I have spoken them into the world. Some of them I am a little afraid to share, as they are still a work in progress. 
You can read my manifesto below – or you can take 4 minutes to watch me read it to you. I've not read it out loud in this way before and I was moved to tears by the end. Plus, you'll hear me explain a little more context behind some of these statements.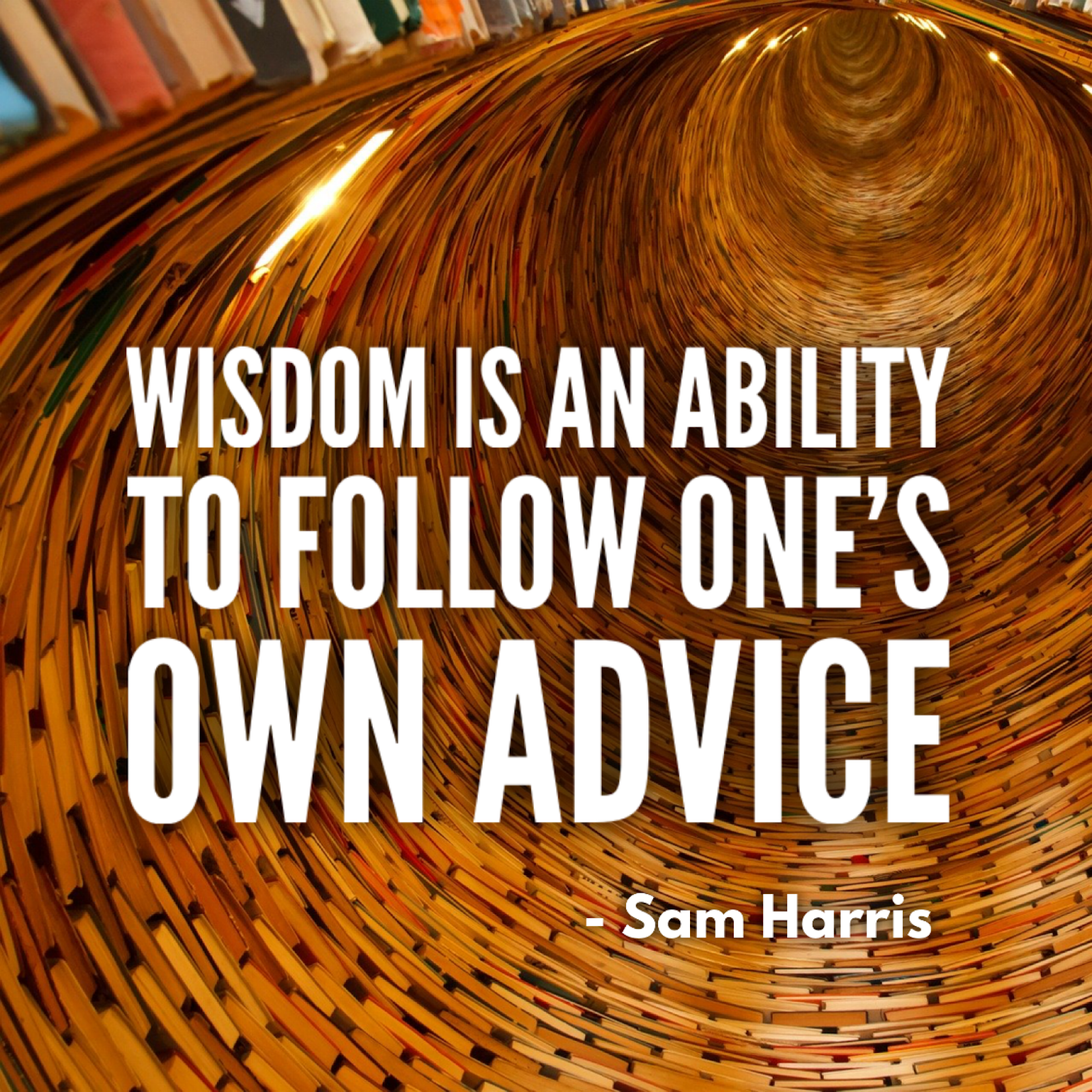 My Manifesto
I am Richard J Litvin. I put who I be – over what I do.        
I am Richard the Lionheart. 

I am proud of me.  

I approve of me. I trust me. I like me. I am enough. 

I steer the ship. I'm in charge, not in control. 

I don't take myself so seriously!

I am relaxed and confident and I know what to do in any situation. 

Everybody loves me and everybody wants to be my friend. 

I am genuinely happy for other people's success. 

I am my word. 

I create my future. 

I create miracles. And I create the space for miracles to occur. 

I create ripples… and I wait to respond. 

I coach Kings. 

I am a powerful man. I am strong from the inside out.  

I am stronger and sexier, healthier and fitter today than yesterday. 

I'm an athlete. I am consistent: I move my body and I eat consciously, every day.   

I walk on the beach in my shorts and feel proud and confident of my body.   

I have extraordinary decision-making powers and I act decisively. 

I risk (and even seek) disapproval. I try to get thrown out. 

I practice self-discipline and I earn my treats. 

I set time for play and to be in nature, every week.

I love learning and I am brilliant. 

Money equals Service. 

Money is the most perfect expression of my creativity.

I have a system for money. And tracking $$$ is fun and energizing. 

Our passive income exceeds our lifestyle desires. 

I bring a sense of relaxed confidence to my relationship because I have nothing to prove to Monique. 

I date Monique. I keep my word to Monique. 

Every day, I ask: How can I bring more joy & fun to our relationship? And if I'm not having fun, I ask: What's my part in it?

I don't tell my boys how to live. I live fully – and let them watch me do it. 

I am Ready to meet God.
Love. Rich 
PS. The ability to learn faster than your competitors is the only sustainable competitive advantage. If you want to accelerate your skills and talents by immersing yourself in a community of top performers, join us in the first ever 4PC Accelerator.
PLUS… Whenever you're ready… here are 4 ways we can help you increase your income and your impact:

Download The Playbook for Coaching in Challenging Times

.

It's designed to help you

immediately

.

And join my pop-up Facebook community, Serve Lead Serve.

I'm supporting coaches and sharing ideas with you, every week. 

CREATE HIGH LEVEL PROGRAMS…

Become more creative than any coach you know. Develop coaching experiences, or Intellectual Property, or programs that generate money when you're asleep. I'm running a

2 hour live training

, plus, you can join me for a

2 week sprint

, where you create your own IP, with my personal support. 



MASTER HIGH FLAME COACHING…

Learn the skills I used to coach millionaires, elite athletes and top performers in every field. I have never before led a live training on this. There are just 2 spots left to join me.

LIKE EVERY SUPERHERO, YOU NEED A POWERFUL ORIGIN STORY…

Would you like to have

me

tell

your

story

with such impact that you create clients by telling it – for the rest of your life? What if you could speak with such confidence and power about what you do, with such clarity, that dream clients call

you

?