Master The Prosperous Coach
Double your impact. Double your income. (No social media, internet marketing or search engine optimization needed!)
If you want more coaching clients, or consulting clients, there are 6 proven skills that create clients with ease.
How do I know? Because I've been creating clients this way for the past 16 years. Word of mouth. Serving people. One conversation at a time. For the past decade I've been teaching coaches how to create high-performing, high-fee clients.
I literally wrote the book on it…
The Prosperous Coach has now sold almost 100,000 copies. Sales have actually increased in the 8 years since publication. It now sells around 2,000 copies a month. And we've just signed a deal for it to be distributed in Japan.
I get photos of the book sent to me all the time that look like this. Literally covered in sticky notes, highlighted and underlined. And I love it! But The Prosperous Coach is not meant to be a "reading book." It is an "action book."
And, the only way to learn to apply The Prosperous Coach Approach—from me personally—is to become one of my clients, or to attend my annual Intensive.
For the first time ever, I've created a masterclass on how to create clients—The Prosperous Coach way…
Do you get drained and overwhelmed by using social media, search engine optimization and internet marketing to get clients?
Do you spend more and more time and money on building your coaching skills—but building your coaching business feels hard, frustrating or confusing?
Did you become a coach because you love people but over time you feel increasingly lonely?
Are you frustrated with all the hours you spend creating posts, memes and articles on Facebook, Instagram, or LinkedIn, that rarely result in new clients?
Have you invested hundreds of hours—and thousands of dollars—creating a beautiful website, hiring an internet marketing "expert," or creating an online program—that barely made any money?
Or, maybe you already have plenty of clients but you'd secretly love to increase your fees, or uplevel the caliber of your clients…
Master the Prosperous Coach is a playbook to massively increase your confidence at creating high-performing clients
Over (6) 2-hour recorded sessions, I take you through the key elements of The Prosperous Coach Approach.
I will teach you everything I have learned over the past decade, teaching thousands of students around the world.
And I'll teach you every aspect of what we now call Prosperous Coach 2.0 because the world has changed a great deal since the publication of the book, back in 2013.
Learn the key elements of  The Prosperous Coach: I'll teach you the fundamentals as well as the high-level, advanced skills that have helped some of my clients sign billionaires, Olympic athletes, celebrities and high level CEOs as their clients.
Receive instant access to (6) 2-hour recordings: You will receive immediate access to 6 recorded training calls.  You can work through each one at your own pace, applying what you learn from each recording.
Learn to get clients: I'll also be playing a game called, "I Can Get You Any Client." For over a decade, I've played this game with coaches, to help them get clients.
Here's what I require of you…
IMPORTANT: We will be using a highly active learning approach. You will need to do two things between each call:
(1) You will need to apply what you have learned. There's no theory here. You will be in active client creation mode.
(2) You will need to teach the skills you learn to another coach. If you are not ready to work hard, this is not the program for you…
Module 1: Connect 
The single step that the most successful coaches take every morning…
Module 2: Invite
The gentle approach that makes it easy for people to say yes to you…
Module 3: Chat
The 5 questions that draw people in and the 1 question that filters them out…
Module 4: Create 
The 5 elements of Deep Coaching, and why you need to throw out the guidelines of your coach training school…
Module 5: Audition
How to use a psychographic to create dream clients and the importance of role reversal. "My castle, my rules."
Module 6: Propose
The 2 emails that create clients, when never to make a proposal, and how to train potential clients to enroll their husband or wife…
All calls are previously recorded. You will receive instant access to (6) 2-hour calls. You will also hear me take questions at the end of each call.
We have a No Refund Policy for Master the Prosperous Coach Approach for a reason. We are more interested in commitment. "Hell Yes. Or Hell No". If you're in, you're in. If not, please don't sign up. It's all perfect.
I'll teach you to master The Prosperous Coach Approach.
Bruce Lee once said, "In order to taste my cup of water, you must first empty your cup. My friend, drop all of your preconceived and fixed ideas and be neutral."  If you are a black belt in Karate but you want to master Krav Maga, you need to get a little humble. You need to pull out your white belt.
After Steve Chandler first introduced me to the skills of creating clients in 2008, I attended his training four times.
After the second, people began asking me, "You can teach this stuff. Why do you keep returning?"
At around $10,000 for each class, I already understood that all I needed was one new distinction, or one new way of talking to a client and I'd have got my money's worth.
A couple of years later, Steve asked me to write a book together, we began teaching alongside each other and the rest is history.
These days, I have members of my community who have returned to my Intensives over 11 times. And I have members of 4PC who have been members (at $25,000/year) for 3, 4 and even 7 years.
I'll be teaching you to master The Prosperous Coach Approach. And, if you are already an expert coach, I'll be helping you to increase the caliber of your clients and your fees.
Let me clue you in on a little secret. Most people don't want information. I know you've always been taught otherwise, but it's true. People are drowning in facts.
What people really want is a sense of confidence and clarity in their lives. We want to feel a sense of power over our world. Which is why we seek out secrets, tips and "guaranteed systems" that promise to help us gain control and make sense of things.
I can't promise you that.
There are no secrets here.
And no guarantees.
I can promise you 3 things:
To this day, I still use The Prosperous Coach Approach myself, to enroll my one-on-one clients.
I have taught many of the most unique, exclusive and successful coaches on the planet.
If you commit to the long haul, you can master this approach, too.
How much do you want your next client to invest… $1,000, $5,000, $12,000?
Then find a way to give them $1,000, $5,000, or $12,000 of value before they ever become a client.
I'll help you to do that when you join me in Master The Prosperous Coach…
Love. Rich
Master The Prosperous Coach

___
Get instant access to Master The Prosperous Coach:
(6) 2-hour recorded teaching sessions where I will help you Master The Prosperous Coach.
Each call will consist of teaching the most current Prosperous Coach material and live Q&A at the end of each call
You'll get the video recording and the transcript
Enroll now!
Master The Prosperous Coach  plus

The Pygmalion Effect
Get instant access to Master The Prosperous Coach + Pygmalion Effect:
Master The Prosperous Coach and improve your deep coaching skills with The Pygmalion Effect (The Pygmalion Effect is $597)
You will also receive (6) 90-minute recordings where you will observe me coaching a fascinating woman over 6 weeks.
Enroll now!
Here's what people are saying…
"A must-read for every coach. Rich Litvin and Steve Chandler offer a revolutionary approach to creating a career and business that you love. No internet marketing. No email list. Just one great relationship at a time."
"Chandler and Litvin are rapidly acquiring international guru status in the professional coaching world. By implementing the potent content of this extraordinarily good book, backed by your own commitment, your future as a prosperous coach is assured."
""I've been wanting to build a word-of-mouth business, the "Prosperous Coach" way but often get distracted by faster, bigger, louder ways of building a business. Learning the components of how Rich and his team have built the business gave me practical reference points for me to build my own coaching business. Another benefit was hearing about other powerful coaches who have built successful coaching businesses by word-of-mouth. Seeing that such coaches come from varieties of career backgrounds was really helpful. Finally, being able to ask Rich ANY question is priceless. Rich, you and your team have built this business from zero to a 7-figure business. This inspires me to do the same. "
CEO HighRI Optics – Executive Coach
"What I appreciate most are Rich's community of high performing, diverse leaders. Also, high flame coaching that reminded me to trust myself and my ability to make this career change happen.Deciding to invest in myself to create a real, living, breathing, coaching business was a turning point for me. Deciding that I actually belonged in this cohort of brilliant people. Deciding to inhabit a bigger space, to get uncomfortable and to evolve. Action creates clarity – taking one, small yet significant step opens up realms of possibilities"
Executive coach – Former lawyer for a billion dollar division at one of the world's largest tech companies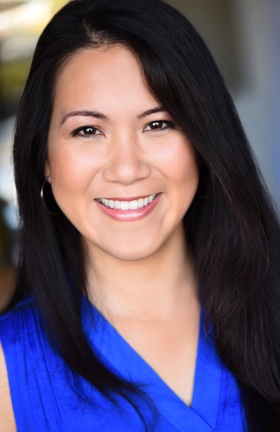 "Rich is a man of deep authenticity, passion & courage. He is also one of the most skilled & intuitive coaches around. I strongly recommend Rich to anyone looking to take their lives to the next level."
Best-selling author of Clarity
"When I signed up to work with Rich I was sure I wanted to push myself out of my comfort zone. I am delighted to say being in a room with Rich and like minded souls was a truly wonderful experience. Rich has a gift of putting everyone at ease, and giving you the permission to be yourself. No gimmicks, no tricks, no bs, just 'come as you are.' This was truly one of the best HELL YES decisions I've ever made, and one I would highly recommend to anyone who is ready to take their business and life to a new level."
"As someone who has been coaching for a long time, I wish The Prosperous Coach had existed when I was learning. It would have saved me so much time and energy. Whether you are a new coach or you are an experienced coach who is ready to get to the next level, I highly recommend you read this book if you wish to achieve prosperity as a coach."
"I loved every minute of the coaching program and I hope to be a part of your community forever. Your coaching, advice and feedback impacted me greatly."
"Rich is the embodiment of what it means to lead from a place of service. He serves people so powerfully and deeply that the impact of his transformation will leave an imprint on how you show up in your life. He sees you more fully than you see yourself. He sees your potential, he senses what needs to be unearthed, and the gifts that you have to offer. What makes Rich truly extraordinary is his ability to continue to create new ways to amaze, inspire, and reveal new insights as you journey along with him. Rich is a champion of leaders and a creator of magic!"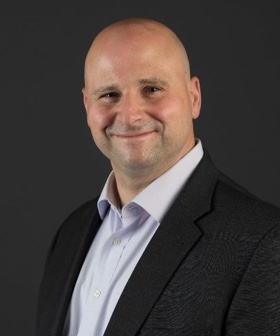 "When I read and applied the concepts in The Prosperous Coach by Steve Chandler and Rich Litvin, I transitioned virtually overnight from a struggling coaching business to a lucrative six-figure practice built by referral and invitation only."
"Rich is truly a coach for coaches wanting to take their work to extraordinary heights. As a coach for 7 years, he messes with my thinking in the best way possible. And most importantly for me, he has the gift of building communities of powerful leaders. Rich is key in my journey to bring my best self in my commitment to women leaders of color."
"If I drop this pen, I know what will happen. It will fall. That's the law of gravity at work. We get that. What Chandler and Litvin get is the law of crushing it as a coach. You practice these disciplines – you crush it. Period."
"In The Prosperous Coach seasoned pros Rich Litvin and Steve Chandler reveal the secrets that have catapulted them and their clients to outrageous success. I loved reading it. If you are curious about the world of coaching, read this book. If you are a coach, devour this book; do what it says, and prosper."
"When I first read The Prosperous Coach, I was feeling spread too thin as a coach: with too many clients on short-term contracts, I felt like I was running faster and faster to stay in the same place, always needing to find new clients."
"The Prosperous Coach rocked my world by throwing out of the window everything I thought I should be doing to market myself as a coach. It offered me great relief to know that there was an effortless path to creating high-end clients. Talk about counter-intuitive, Litvin and Chandler take the focus off the busy-work of marketing and put it back on pure connection with the client, where it belongs. Read this book, do what they tell you, and a prosperous coaching practice is inevitable."
"Rich is an inspirational leader. Through his insight, support, encouragement he has helped me create a life I love and future full of possibilities. He is an amazing, talented, caring, thought provoking individual. I am blessed I came across his book The Prosperous coach and followed my heart into his coaching mastermind group 4PC. The best decision of my life. Thank you Rich. Forever grateful."
"The Prosperous Coach is full of such powerful insights that struck me as I read it – again and again and again. In fact, I literally just walked out of an event I'd paid a sizable 4-figures to attend because of one of the insights that Rich and Steve share."
"Rich is a coach for exponential leaders because he is exponential himself. He is a visionary with a unique genius for unearthing someone's full potential. He does so to the point it becomes not only possible to realize but impossible not to. His leadership is second to none and it's proven by the community of extraordinary leaders and coaches that align with his powerful mission. To know Rich is to know a world class coach whose work has ripple of impact beyond measure."
"This is a unique book — a manifesto for a new kind of coaching. I have clients today because I applied the principles and disciplines outlined in these pages. It's the most useful and practical book on coaching I've read."
"I had been a successful executive coach/leadership consultant for 27+ years before I read Rich's book, The Prosperous Coach. As I read it I had layers of realization that my success in owning my own practice all those years wasn't a fluke! I'd been doing exactly what Rich and Steve wrote about for years, but never thought it was something to write down. In fact, I figured it was luck and I better not ruin it by talking about it!"
"The Prosperous Coach should be mandatory reading for anyone considering a coaching career or joining a coaching program. Litvin and Chandler strike the right balance between teaching you how to be the best possible coach and teaching you how to make money doing it. Its a comprehensive study of the way any coach needs to build and maintain client relationships. This book is a 'hell yes!'"
"This book will shake you up. It will challenge you. But if you open your mind and lean into the teachings, it has the potential to transform your coaching as well as your bottom line. This is far more than a book about making more money. It is about creating vastly more meaning, value, beauty, and happiness in yourself and the world. But beware, there are no magic bullets here. You will have to show up and serve boldly in order to get the results they promise. And why wouldn't you?"