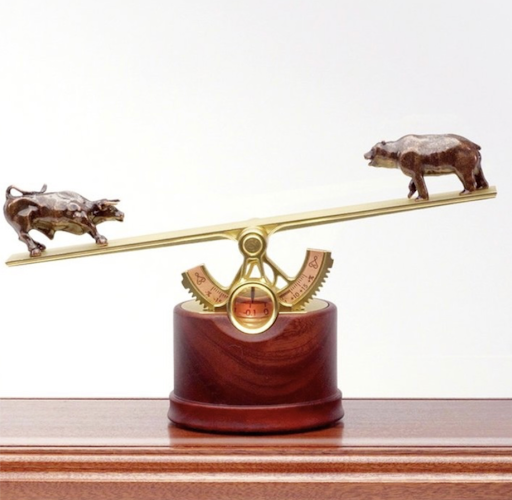 Word-of-mouth. Expensive. Not for everyone.
I love the uniquely British word "bespoke." 
Tailor-made is when you take something generic and make it a bit more personal.
Bespoke is when you create something extraordinarily personal for an individual client.
My optician is Julia Gogosha. For almost 25 years she's been an "eyewear consultant."
She sells stylish and unusual European glasses from her Los Angeles store. 
When you visit (or you have a virtual consultation, like my most recent experience) it's highly unorthodox. 
You're not able to browse the store or handle the frames on the shelves. 
Instead, you need to book a consultation with an expert.  
They pay deep attention to your features. And to your clothes. And they ask you about your desires and your dislikes. 
Then they give you a hand-curated selection of frames to review. 
I love this. 
It's a relief not to have to browse through hundreds of frames. And it's a relief not to have to squint into a mirror, through non-prescription lenses, to try to see what I look like in new frames. 
I'm actually grateful to spend money to be guided by someone who spends their life curating fascinating glasses—so that I don't have to. 
They're word-of-mouth. They're expensive. And they're not for everyone. 
But they're not designed to be.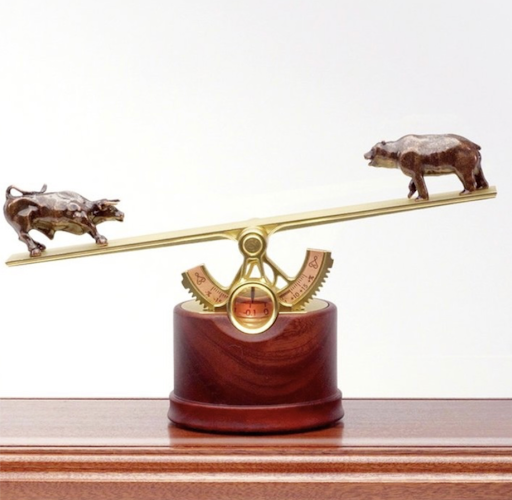 Steve August, is a serial entrepreneur and a digital artist who has built and sold two companies. He's a coach who helps seed stage founders become high-level CEOs. 
Steve is also a maker who created one of the most unique, magical and fascinating objects I own. 
There are only 300 of these steampunk-style masterpieces on the planet. 
They are expensive and beautifully crafted in rosewood, zinc, brass and copper. They are wifi-enabled and tilt in real-time to the changes in 11 global indices and 5 major cryptocurrencies.
They are a wonderful representation of the digital world in an old-fashioned, analog way. 
They're word-of-mouth. They're expensive. And they're not for everyone. 
But they're not designed to be. 
Sebastian Marshall is fascinated by metrics, sales and operations. He's also a lover of history, strategy, entrepreneurship, productivity and biochemistry. 
Sebastian has built a business around his fascinations. He's written over 6 million words and he's built an audience of over half a million readers.
For almost 20 years, he's been a consultant, advisor, mentor and angel investor for CEOs of fast growth companies across the United States, Europe, and Asia. 
Five years ago, he founded Ultraworking, an R&D-focused tech company. Their mission is to help high-performing enterprises and high-performance individuals work more effectively—while also living a more enjoyable and meaningful life.
I met Sebastian because I'm a client of his business, Clockwork Nutrition. It's a bespoke nutrition service for leaders who want to get their body composition right, enhance their physical and mental performance and—most importantly for busy people—save time doing so. 
His team of experts in nutrition, biology and science review your stats, goals and habits. They program algorithms to set your macro/calorie targets. Then they deliver meals to you from high-quality restaurants, every day, tailored for your needs. You can't just sign up, they have a waiting list because they are committed to delivering exceptional service. 
They're word-of-mouth. They're expensive. And they're not for everyone. 
But they're not designed to be. 
Client centered. No competition.
A boutique business is a small company that provides specialized services for a particular community. 
It requires a comparatively small amount of capital to start. It's run by 1-5 people. It handles the needs of clients not well addressed by larger businesses. And it fully engages the creativity and passion of the owner. 
A boutique business is so unique that it doesn't need to focus on the competition. There really is none. 
For a boutique business, the client is always the focus and the center of attention.
Behind the Boutique
A few years ago, I asked one of the best marketers on the planet to review my business. 
"Rich," he replied, "imagine that your business is like a store in a mall…
Every other business in the mall has beautiful window displays and people outside, beckoning you in. But once you get inside all they do is implore you to spend money. Even if it's not in your best interest. 
Your business is different. 
It has a terrible display on the outside! It's hard for people to even know it exists. 
But people hear about your business by word-of-mouth and manage to squeeze through the boarded up entrance!
Once they're inside, they are treated with wonderful care and attention by the staff. 
Items in the store are expensive but no one tries to sell them something unless it's in their best interest."
I smiled. 
He was spot on.
I've spent 15 years building a boutique business.
We're word-of-mouth. We're expensive. And we're not for everyone. 
But we're not designed to be. 
Love. Rich
PS. My only Intensive in 2021 Sold Out, eight weeks early. If you'd like me to support you in creating high-performing, high-fee clients, come and join me in Project Kairos. It is the most intimate way to work with me on client creation. You'll join a small, private group of 30 top performers. You'll have 11 months of powerful Deep Coaching and Teaching—in a group setting—on how to enroll and coach elite clients. Plus, a private online group for daily Q&A with me, and mutual support with the group. You also get a complimentary ticket to the 2022 Intensive. Join me in PK5—the 5th cohort of Project Kairos. Our first Accelerator call is in June and each of the first 4 cohorts sold out. 
PLUS… Whenever you're ready… here are 4 ways we can help you build the confidence, skills and the powerful language you need to enroll high-performing, high-fee clients.

Join Serve, Lead, Serve, my Facebook community of over 4,600 coaches.

I created it for you…   

Want to coach Elite Top Performers?

I spent years deconstructing my own coaching. I looked at what works and what doesn't work when you're coaching a world-class martial artist, a former Navy Seal or the leader of a billion dollar corporation. In this self-paced program, I'll help you achieve

mastery in coaching

. 

Tell your story with power & impact…

What if you could tell your story with such confidence and clarity, that dream clients call you, for the rest of your life?

You can

. I can help. 

One on one coaching will transform your life…

Only one spot available. $185,000 investment. Write to me.