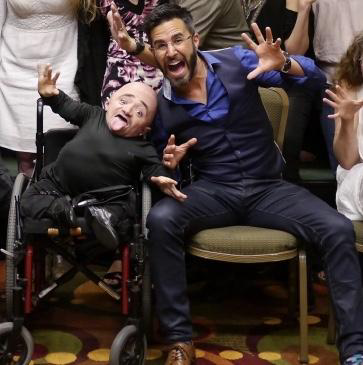 One question that will change your life…
Sometimes a single question will change your client's life, forever. 
I once had a client who was really upset because she never felt seen or heard. I asked her, "How do you do that?" She froze. The truth of her world came crashing down, in an instant. It's hard to feel like a victim when someone reminds you how powerful you are. 
Years ago, I was telling my friend, Sean Stephenson, that I'm run by a phrase that constantly interrupts my thinking. "Who are you?" says the dismissive voice in my head. "Who are you to… think you could achieve that… say that… do that…" 
Sean just looked at me and said, "Answer the question. Who are you?" 
I hated him in that moment. 
Time stood still. I knew right then that I had two choices. I could shrink in the face of the question. Like I'd done my entire life. Or I could answer the damn question. And own my power. 
I did the latter. And Sean's question changed my life. For ever. 
Sean passed away last year and I'll never forget my friend. Or his question.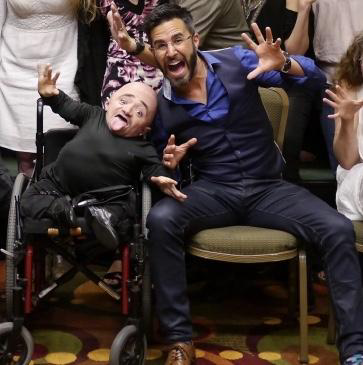 I don't agree with everything said by Peter Thiel—the tech entrepreneur—but he knows how to ask great questions. 
Whenever he interviews someone he asks: "What important truth do very few people agree with you on?"
When he's discussing someone's goals he asks: "How can you achieve your 10 year plan in 6 months?"
Now that is a life-changing question. 
Ok. Your turn… You can read this article and move on. Or you can answer one of the following questions, right now… 
What's one question that has changed

your

life?

What's a life-changing question you regularly ask your own clients? (And what's the answer to your own question?)

What important truth do very few people agree with you on?

How can you achieve your 10 year plan in 6 months?
Send me your answers. 
Love. Rich 
PS. Would you like to master enrolling high-fee clients? Would you like to master coaching high-performing clients? In PK4, you can do both because I'll teach you high-level client creation skills, for 9 months. Plus, you get a complimentary $1,500 ticket to the Rich Litvin Intensive. 21 spots left. Make 2021 your best coaching year ever…
PLUS… Whenever you're ready… here are 4 ways we can help you build the confidence, skills and the powerful language you need to enroll high-performing, high-fee clients.