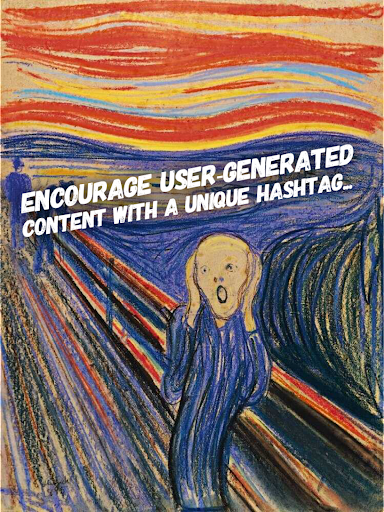 From overwhelmed to oversubscribed: 10 game changers for your coaching business – and your life
Does growing your coaching business ever feel exhausting?
It can feel particularly overwhelming when you make the mistake of glancing at the ads in your Facebook feed, or reading the average article online because now you have dozens of "tips" to add to your to-do list: 
You need to write SEO-optimized blog content, tag potential clients on social media, search for relevant keywords, write a short eBook, enable Google Analytics on your website, and offer a 2-for-1 discount!
Don't forget to post on Twitter between 12-3 pm workdays, on Facebook Wednesday to Sunday from 1-4 pm, and Mondays are best for Instagram engagement. 
Oh, and check out these "7 Tools for Amazing Social Media Graphics," "3 All-in-One Social Media Suites," and the "30 Best Social Media Marketing Tools…"
If you weren't exhausted before, you are now, right?!
Did it ever cross your mind that if most coaches are trying to get clients the same way, that to stand out you ought to watch what everyone else is doing and do the opposite?
Few coaches know how to build a word-of-mouth business. When you put that phrase into Google, you find tips like, "encourage user-generated content with a unique hashtag," or, "connect with industry influencers by quoting them in your content."
Let's play a different game
I've helped thousands of coaches grow a word-of-mouth business. Over the past decade, I've helped many of the most successful coaches with boutique businesses create high-performing, high-fee clients. 
Some use social media. Many don't. 
The most successful coaches in my community have leveraged their success with one or more of the following game-changing approaches to creating clients: 
Game changer #1: Connect and serve. Stop trying to "get" clients. Instead, create them. Wake up every morning and ask yourself, "Who would I love to speak to?" Connect with people deeply. Be genuinely curious about them. Look for a way to serve them, or create value for them, without seeking anything in return. 
Game changer #2: Stop inviting strangers to a full-on coaching experience. Instead, invite them to a 20 minute chat. Time is a precious asset, so take up as little as possible, in the first instance. "Would you like to jump on a call for 15 minutes? I've got 5 questions for you. You'll leave with a sense of confidence and clarity about your biggest challenge, plus a single step you can take at 9am the next day…" Make it easy for them to say yes. 
Game changer #3: Stop selling the concept of coaching and sell the experience of coaching. After a chat (see #2 above), or when you already know someone, ask simply, "Would you like some help with that?" If you get a yes, reply, "Let's block out 90 minutes for a coaching experience. I run only 2-3 of these a month, so let me know if you'd like to reserve your spot." 
Game changer #4: Bring an Audition Mindset – Your life as a coach will transform the moment you stop looking for clients who you can inspire and you start to filter for clients who inspire you… Show up to every meeting with a potential client, as if you were there to interview them. That level of confidence is surprisingly attractive. If anyone is a 7 out of 10, or less, turn them away. Or turn them into an 8, 9 or 10 by challenging them with your coaching. 
Game changer #5: The Energy Audit – Almost every client you work with is secretly exhausted in at least one area of their life. Their engagement has gone down, their levels of distraction have gone up and they are pushing themselves harder and harder to keep up. They're likely also cutting corners in their relationships or with their family. Take them through an Energy Audit once a quarter. Identify one thing that's draining them each month and help to remove it from their life. Not only will they be eternally grateful, with less things draining them, they'll accomplish their big goals far faster than they could ever imagine. 
Game changer #6: Create a coaching menu that has 3 items. When someone asks how to coach with you, you can respond like this, "There are 3 ways clients usually work with me. Some want private coaching for 5 months. Some prefer to join my 6 week group program. And some want a 3 hour private Intensive that is held at a hotel in my city but can also be done virtually." Practice saying your fees out loud so they roll off your tongue like your phone number, when they ask the price. 
Game changer #7: Be a Transformational coach. There are 4 types of coach. Be the fourth: 1. Informational coaches provide advice, based on their professional expertise. 2. Motivational coaches are great at pep talks that move people to take action. 3. Inspirational coaches connect people with their higher purpose. 4. A Transformational coach can do all of this but their approach is from the inside-out. They coach who their clients are being vs what they are doing. They draw out what their clients actually want, not what they say they want. They think upstream by solving the causes of their clients problems, not the symptoms. They solve future problems before they happen.
Game changer #8: Polarize people. Likes won't get clients. Stop trying to get people to like you. Your job is to polarize them. To challenge and provoke their thinking. When you polarize people, you'll turn them into 10s or 1s. The 10s will love you forever, the 1s will leave you forever.
You're not here to be liked. If you're not getting criticized regularly, you're marketing to build your self-esteem. You'll get 'likes' on social media. You won't get clients.
Game changer #9: Sell into the future. You can be oversubscribed sooner than you think. Create a waiting list. Let people know you have one spot available now, or they can reserve their start date, by paying a deposit, to begin coaching weeks or months into the future. Or launch a group coaching program that begins in 5 months and make it easy for the first people to say yes. Consider offering an incentive for the first person to sign up to get weekly coaching until you begin. When that spot is full, offer the next person bi-weekly coaching until you begin. Perhaps offer the next 3 people a private 2-hour coaching session. 
Game changer #10: Sell work you've done in the past. Publish a book or a video series, create a product, launch a podcast. You don't need to do these to generate income. You're not trying to be a professional author, videographer or podcaster. You're in the business of creating clients. Use these mediums to share your coaching expertise and your unique IP. 
Which game changer are you ready (or scared) to try next?
Love. Rich
PS. It's not too late to join Confidence In Action, you'll receive the recording of the first live call, plus three bonus recordings: (1) How to Raise Your Fees. (2) The 5 Coaching Sales. (3) The Power of Commitment.
PPS. Take my Elite Coaching quiz today and uncover the #1 barrier to your coaching success.
PLUS, whenever you're ready – here are 4 more ways you can become a world-class coach: