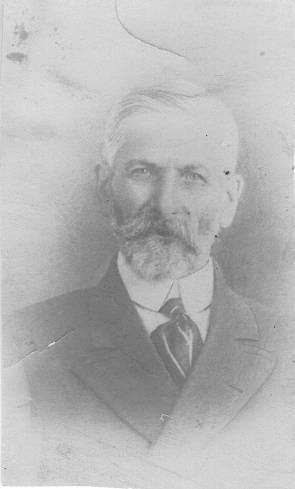 Put down your baggage!
Many moons ago, two monks on a journey came to a river. At the banks of the river was a beautiful young woman, unable to cross safely on her own.
The younger monk noticed the woman, said nothing, and began to cross. 
The older monk gently helped her onto his back, and transported her across the water. 
He put her down on the other side. She smiled and continued on her way.
A few hours further into their journey, the young monk spoke out. "Brother, we are not even supposed to talk to women. Why did you carry her across the river?"
"I set her down hours ago," the older monk replied. "Why are you still carrying her?"
I'm from a long line of adventurers and entrepreneurs who moved out of their country to start a new life. 
My great, great grandfather Moses was born in Lithuania, in 1830. After serving 25 years of military service, he was granted the special privilege to settle outside the place of his birth. 
He moved to Estonia with his son Max, my great grandpa. That's Max in the photo above.
At 33 years old, Max decided to also leave everything behind, in search of a better future for him and his family. 
With his wife and four children, he traveled from Estonia to Glasgow, Scotland—a precarious journey of 2,000 miles—on foot, by horse and cart, by boat and by train. They traveled through Latvia, Lithuania, Poland, Germany, Belgium and England, before finally reaching Scotland. 
What courage must it have taken to travel over 2,000 miles, in the 1880s? What courage must it have taken to move your entire life and family to a completely new country?
In 1903 the family moved once again. This time from Glasgow to London, where Max's 5th son—my Grandpa Theodore—was born in November 1904. 
Here's a newspaper clipping about my great uncle Harry—my grandfather's brother—who was arrested and sentenced to a month in prison for obtaining money by false pretences. He was poor but he screwed up and paid a steep price.
Like my great grandfather and my great, great grandfather, I too traveled thousands of miles to start a new life. Although my journey was a little easier than theirs when I became an immigrant and then a citizen of the United States of America.
Here's the thing about being an immigrant. It's an opportunity to leave your baggage—physical, emotional and psychological—behind.
It's been a gift to me to start and build a business in the USA. It's been a gift to me to meet and marry a woman I love in the USA. 
Look, I am human: my business and my relationship have their share of ups and downs. But I have been able to take risks I would never have dreamed of, if I was still living in England. I have been able to fail, screw up and make mistakes in ways that would have mortified me if I was living closer to where I grew up. 
Most people are carrying a great deal of baggage. Cultural and parental expectations. Patterns of behaviour from their family of origin. Old habits and beliefs as far back as their childhood.
Your job as a coach is to help your clients to leave their emotional and psychological baggage behind.
Here are 16 powerful questions designed to help your clients transcend their story, their upbringing and their cultural, parental and even national limitations—to put down their baggage:

Which behaviours of yours would you feel terrible about if your children grew up to copy them exactly?

What would you want if it was easy to get it—and easy to keep it?

What goals are on your list but only because your mother or father wants them for you?

What would you want if you could be guaranteed that you didn't have to lose it?

What would you want if you were guaranteed that you were going to get it?

What would you want if you knew you couldn't fail?

What would you want if you knew that it was ok to fail?

What does your heart long for?

​​How do you want to be remembered?

When was the time in your life that you felt most alive? What were you doing? And what if you could be paid to do only that?

What do you want? And how do you keep it out?   

What is the problem you wake up to every morning?

What would life be like if you responded differently?

Where do you hold back the most?

What scares you the most?

What beliefs do you still have [about time, money, work, love, family or leadership] that are the same beliefs your mum, dad or grandparents have? If you look carefully, you will see that you can trace many of your beliefs back 2-4 generations… 
Bonus points if you answer these questions for yourself. Great coaches get coached.
Love. Rich 
PS. It's not too late to join Confidence In Action, you'll receive the recording of the first live call, plus three bonus recordings: (1) How to Raise Your Fees. (2) The 5 Coaching Sales. (3) The Power of Commitment.
PPS. Take my Elite Coaching quiz today and uncover the #1 barrier to your coaching success.
PLUS, whenever you're ready – here are 4 more ways you can become a world-class coach: