Rich's Rules
Welcome to Rich's Rules. This is my manifesto for top performers.
Top performers don't need a handbook to become successful. They need a playbook for the other side of success… 
Click on the image, to see a pdf with the full description of each of the rules.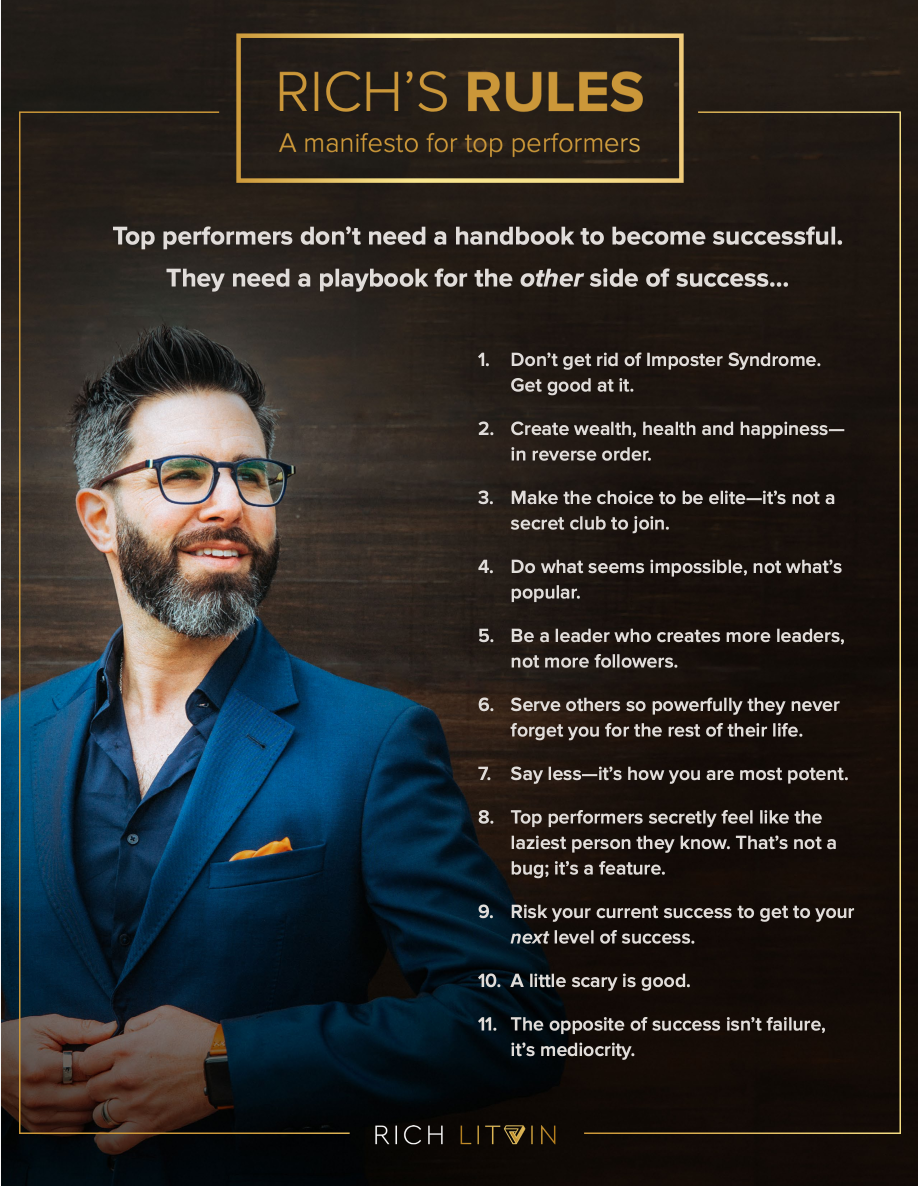 Send me an email to let me know which one you need to make your practice in 2021.
Love. Rich
PS. Dramatically increase your confidence as a coach by mastering enrolling clients. Drastically increase your ability to raise your fees and up-level your clients. And learn to have fun making money. Join me on The 90 Day Money Game. There's still time to join us…
PLUS, whenever you're ready – here are 4 more ways you can drastically increase your income and impact as a world-class coach: