Welcome to Rich's Rules. This is my manifesto for top performers.
Top performers don't need a handbook to become successful. They need a playbook for the other side of success… 
Click on the image, to see a pdf with the full description of each of the rules.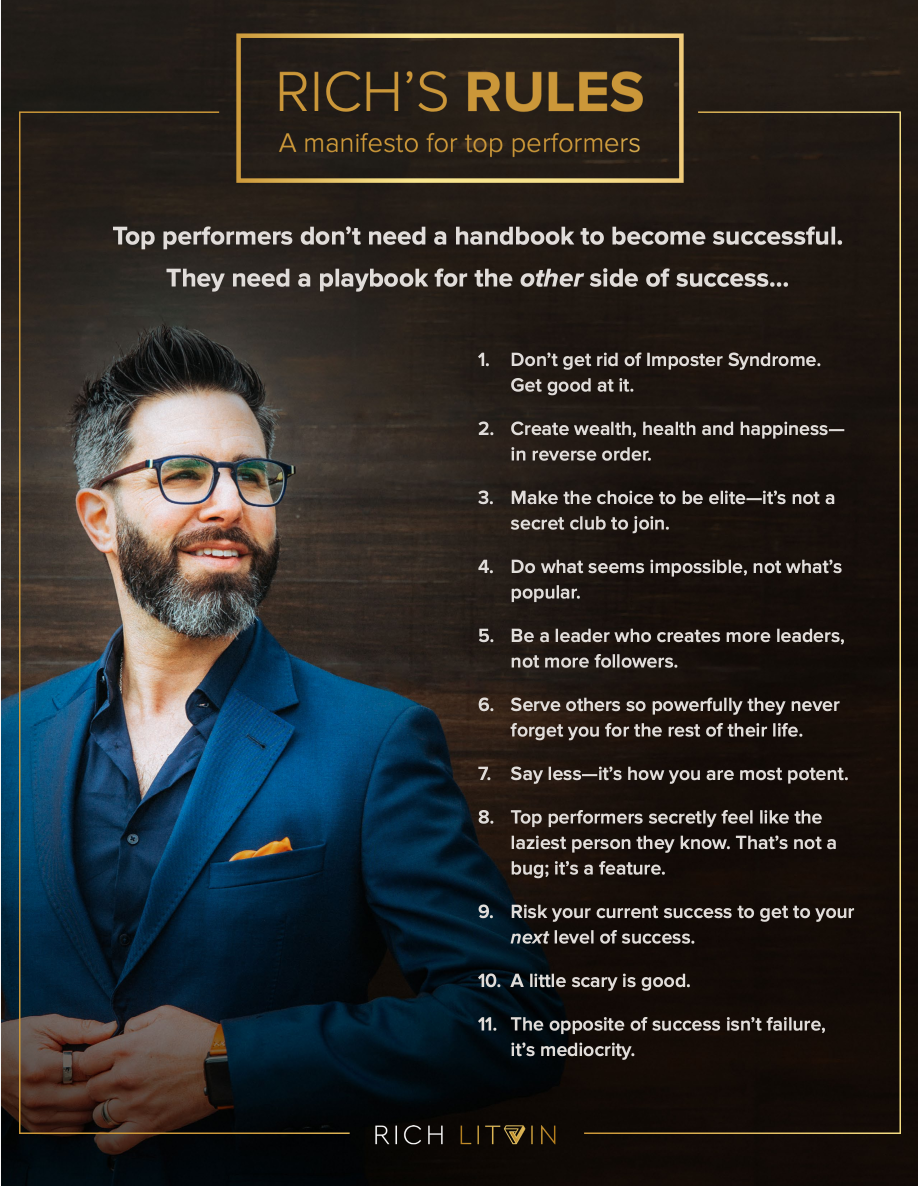 Send me an email to let me know which one you need to make your practice in 2021.
Love. Rich
PS. Project Kairos just began but it's not too late to join me. You'll get the recordings of the calls you miss. Master Creating Clients in the last Project Kairos I will ever run. Sign up now, and you still get a gift ticket to my upcoming program: $100K Clients! 
PLUS, here are 4 more ways you can drastically increase your impact and your income: