Sheldon Kopp was a renowned psychotherapist and author whose most famous book was If You Meet the Buddha on the Road, Kill Him! According to the journalist Oliver Burkeman, Kopp used to explain his job as a psychotherapist using a fascinating metaphor.
He would stand at the open door of his consulting room as a new patient rushed toward him, eager to fling himself into Kopp's arms, to have his problems solved. But then, he'd stand aside, so the patient would crash onto the welcome mat.
The patient would have no option but to pick himself up, by drawing on internal resources he hadn't known he possessed. 
Like Kopp's patients, our coaching clients show up with a plan for sorting their life out, and for co-opting us into the scheme. But what they really need is to have that plan forcibly put on hold. 
Talent sees talent
Andrew Moss is a member of Project Kairos—my program for high-level coaches creating high-level clients. He is an extraordinary coach who has spent 30 years coaching and advising top performers, from Olympic athletes to entrepreneurs and innovators. 
Andrew is fascinated with talent shows and he sent me this video of a young singer-songwriter called Hunter Price on America's Got Talent. It is an example of really great coaching: https://youtu.be/XfsHaAsVD4g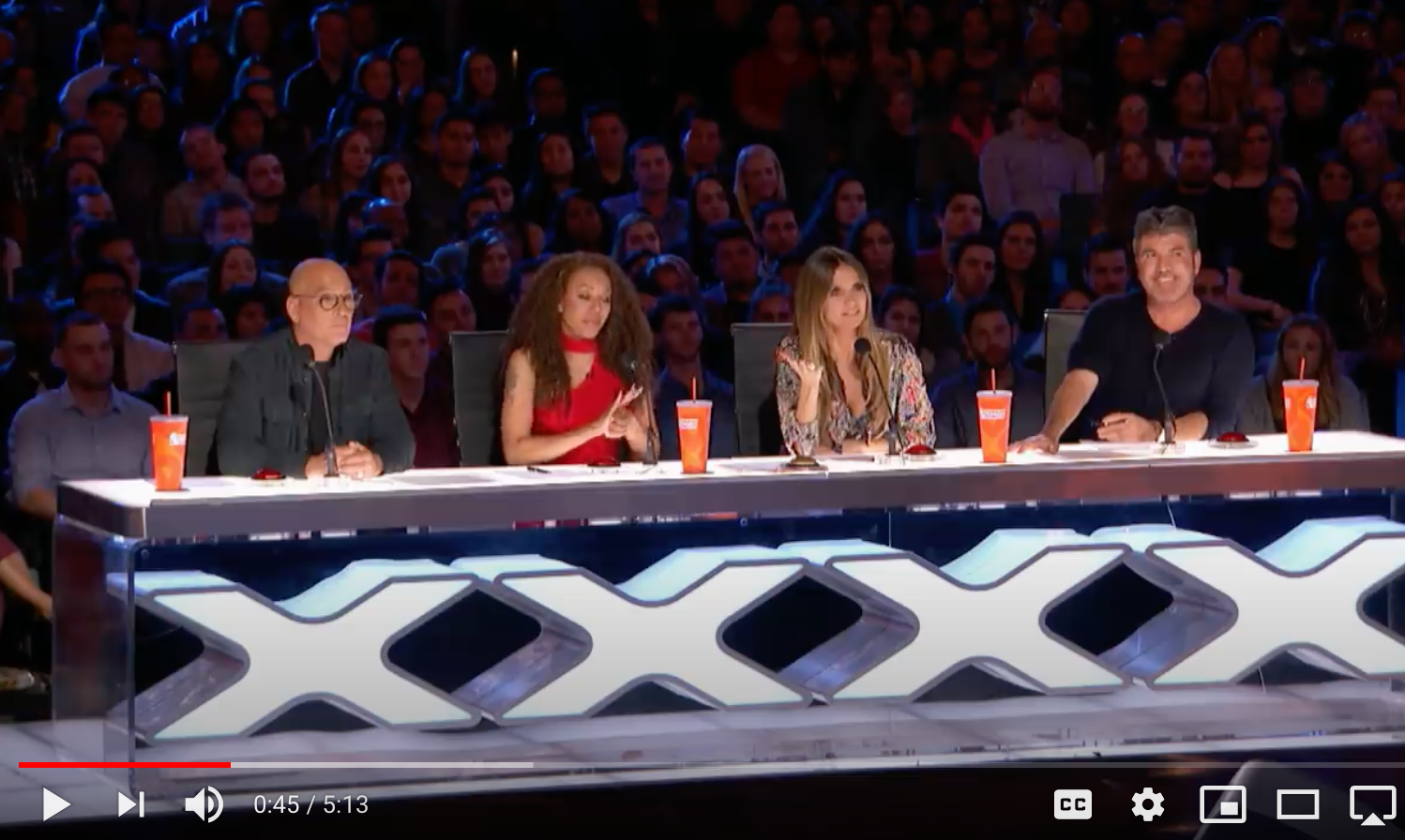 Simon Cowell isn't impressed by Hunter Price's singing. In fact, he cuts him short within 31 seconds!
He tells him a hard truth, "Hunter, I think what you were doing was very generic…"
Then he compliments him, "I think you have a great voice, so what's missing?"
He sees almost immediately that Hunter doesn't know how to answer this question. So he follows it up with a more interesting question, "What artist do you look up to?"
Hunter replies, "I want to honestly be like Taylor Swift…" 
The audience laughs but Cowell gives a nod of recognition. There's something unique in a 25 year old man giving that answer. Talent recognizes talent. 
He invites Hunter to sing one of his own songs. And within 12 seconds of him singing the first notes of his song, the audience erupts in cheers. They feel him. 
After the song is over and the audience end their applause, Cowell asks Hunter what inspires him. He replies, "Well, when I sing, that was probably about 120 seconds that made every person in this room forget about every negative thing in their life…"
There's a huge round of applause. But Cowell ignores the popular opinion. He says, "I'm going to be honest with you, Hunter. I don't believe a word of that…"
There's absolute silence in the room. 
Cowell does a pattern interrupt and asks for a low and a high point in Hunter's life. 
Hunter shares briefly how he's lived alone since he was 18 and there have been times where he's not had enough to eat. He gets a nod of approval from Cowell and that's it—he's done it. He's through to the next round.
Cowell is a talented coach. 
You are a talented coach. And your clients need you to see their talent. They need you to hold them to a higher standard than they can for themselves. 
To paraphrase Sheldon Kopp, your client starts coaching by insisting that they want to change. What they really want is to remain the same and to get you to make them feel better. 
Don't play that game. 
Transformation requires that your clients let go of familiar ways of doing things, without yet knowing what they will do next. 
Hold your clients' feet to the fire. Hold their hand if needed. But hold them—in your mind—as far more powerful than they know.

Love. Rich 
PLUS, here are 4 more ways you can drastically increase your impact and your income: