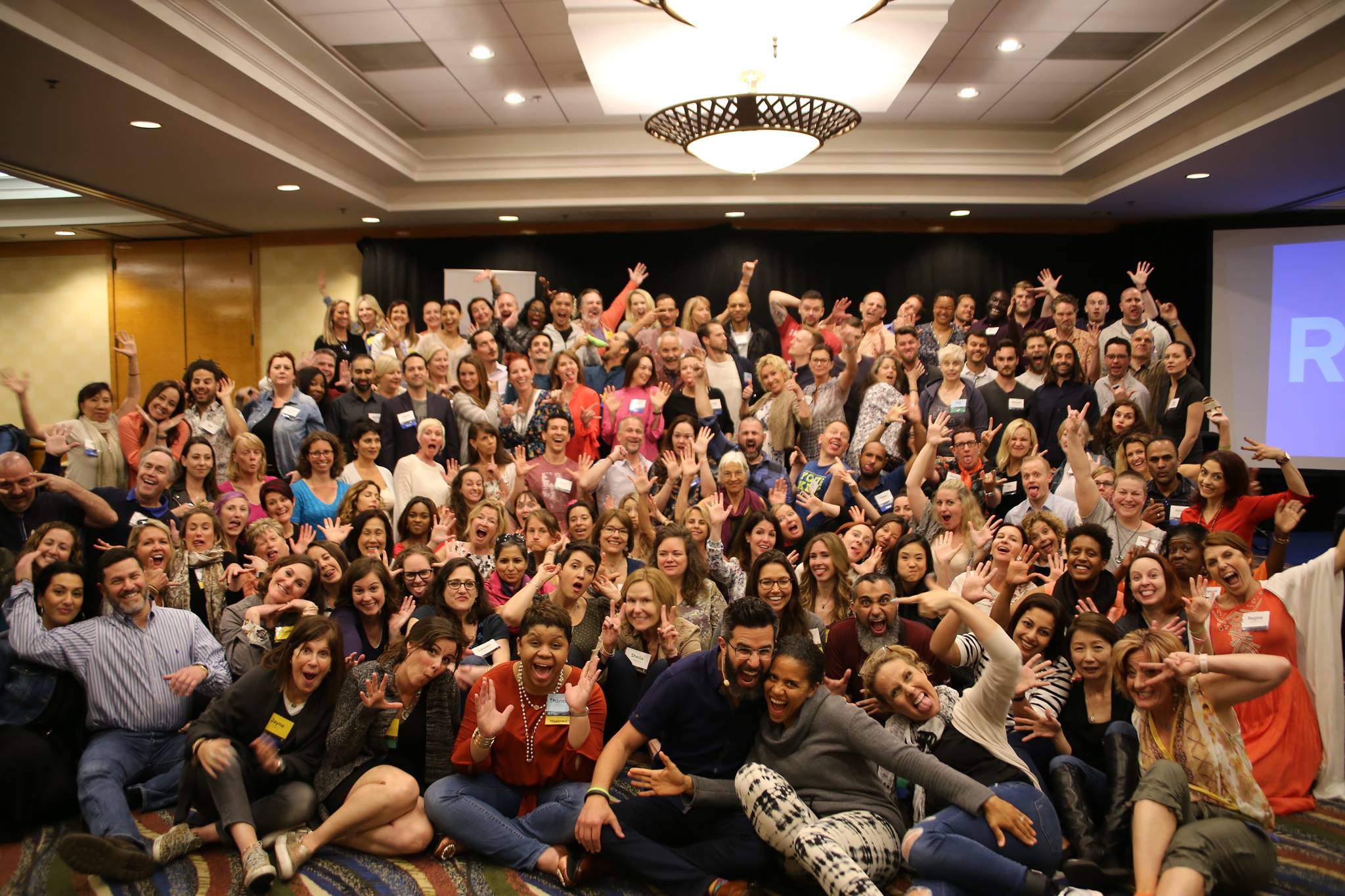 The Magic of Coaching: Beliefs, Blocks, and Blind Spots
"The ultimate act of magic is to create something from nothing."
— Alan Moore
Last weekend, almost 200 coaches, leaders and entrepreneurs traveled to LA from as far as Australia, New Zealand, Ghana, Singapore, Hong Kong, India, Pakistan — and from across Europe and the US — to join us for our most recent Intensive.
Creating something from nothing… That's what magicians do. But it's also what artists and creatives do. It's what entrepreneurs do, every day.
But what's truly magical is when a great coach helps their client create something that seemed impossible when they first walked through the door.
Do You Believe in Magic?
"Those who don't believe in magic will never find it."
— Roald Dahl
We had a real live magician—Luke Brady—on stage at our Intensive last weekend.
He used his illusions on stage to help us see the illusions and limitations in our thinking in everyday life. As he performed, we gasped in disbelief!
Now, as well as being a Magician and Mentalist, Luke is also a professional Coach.
He was able to help us see that all great coaches are secret magicians…
We help people shift their attention, change their beliefs and quite literally achieve what once looked impossible. That's the very definition of what a magician does.
Beliefs, Blocks, and Blind Spots
The art of great coaching is asking powerful questions to reveal what is hidden in plain sight.
The

limiting belief

that a client has had from childhood…

The

mindset

that helped a client achieve great success but is holding them back from their next level of success…

Or the

secret desires

a client has never told another living soul…
As Terry Pratchett once said:
"Ninety percent of most magic merely consists of knowing one extra fact."
When you're willing as a coach to walk into the darkness with your clients, you'll help them uncover the beliefs, blocks and blind spots that are holding them back from what they really, really, really want.
When you can see the way you've been perceiving the world (often for the very first time) it is surprising how quickly your dreams—that have often seemed elusive forever—become real.
Practice, Practice, Practice
I've loved magic since I was a little kid. And when I moved to Los Angeles, I was fascinated to learn that it was the home of The Magic Castle—a private members club for the world's very top magicians.
I was thrilled to discover that I could join the club for a very short amount of time as a trainee magician! And I immediately signed up for an introductory course in magic.
Have you ever seen a magician effortlessly shuffle a pack of cards and then fan them out on the table so they are perfectly spaced?
I spent weeks learning how to do that.
And it turns out that shuffling is hard. And I mean REALLY HARD!
The magician Teller, of Penn and Teller, knows that. He said:
"Magic is just someone spending more time on something than anyone else might reasonably expect."
It turns out that I wasn't meant to be a stage magician because after just a few weeks of shuffling cards—badly—I gave up!
Coaching however, I COMMITTED to. I've been a professional coach for 12 years. I never stop learning. I never stop training. I never stop studying. I never stop reading.
When you spend time with a great magician or a great coach you get a visceral experience of the power of transformation.
First, a light is shone on the very way you see the world. You see the illusions and limitations in your thinking.
Second, when you change the way you see your world, your world changes. Everything you want is now so much closer than you could have ever imagined.
AND THAT'S MAGIC!
The Power of Distinctions
Distinctions are not "truths" — they're a tool, an interpretation or story that is empowering. They help you to distinguish your world. The more distinctions you have, the more empowered you are.
Here's a taste of some of the distinctions we covered at this most recent intensive:
In a world where most people want to look 'good' or do and say the 'right' thing—

VULNERABILITY IS A SUPERPOWER

…

Your life transforms when you make it your practice to

GET COMFORTABLE FEELING UNCOMFORTABLE…

Powerful coaches are willing to

SERVE vs PLEASE

their clients. Clients are attracted to coaches who are honest and direct—even (actually, especially) if it might jeopardize the relationship…

INSIGHT vs INFORMATION:

You already have all the information you need. And if you don't, ask Google! A single insight—following a powerful question or deep reflection—can change everything…

At the heart of everything we teach is two words:

BE YOU.

There's no one like you on the planet. You are deeply attractive to YOUR people. So stop trying to be like everyone else…

FAILURE ISN'T A GOAL—BUT IT IS THE PATH.

So stop being afraid of it. In fact, find what you are scared of, and run toward it…

You think you need confidence first, before that new job, that scary interview or that interesting business opportunity. But you've got it the wrong way round. You see

CONFIDENCE IS A RESULT—NOT A REQUIREMENT

… So stop waiting until you're "ready". Put your hand up now. Say yes. Just start…

If you're the most interesting person in the room, you're in the wrong room…
I'm SO proud of the high caliber nature of the people who attend our Intensives. They are fascinating and interesting—and fun!
Let me give you a taste of who was in the room:
An entrepreneur who sold her business for $4 million.

An entrepreneur who is currently selling her high tech business for a billion dollars.

Two 20-year military veterans, including one of only 7 women pilots in the United States Marine Corps. She used to fly the "Super Stallion", the largest and heaviest helicopter in the United States military.

A woman who is a 9 times world champion martial artist. She also broke 2 world records!

A former Chief Marketing Officer at Harley-Davidson.

A former Director at the United States Holocaust Museum.

A former Director at the American Heart Association.

A man who is building a school in Liberia—one of the poorest nations on the planet.

A cardiovascular nurse anesthetist.

Consultants in risk management, HR, leadership, technology and corporate finance.

A top 10 finalist in the World Championship of Public Speaking.

A former elite athlete and Nike executive.

A former director of Sky TV—one of the UK's top TV networks.

A boxing trainer who spent years training fighters and then put his career on hold for 5 years to raise his little daughter.
We had several new coaches and even a coach in her 26th year in the field!
I have a belief that if you're the most interesting person in the room, you're in the wrong room…

And I had NO fear of that at this Intensive as I'm IN AWE of our participants!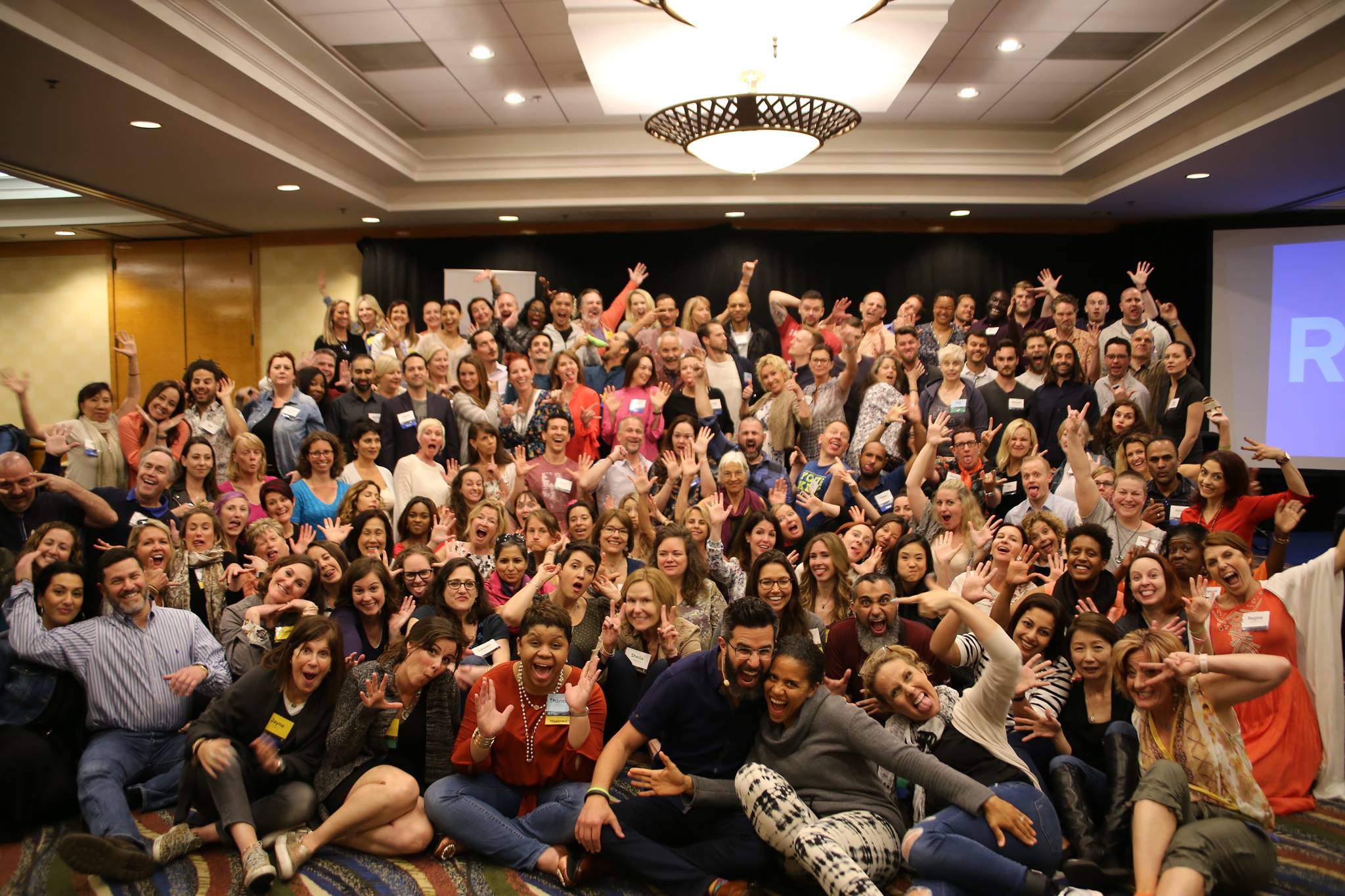 Love. Rich
PS. We've opened the doors to Project Kairos 2.0. This is the most in-depth way to get my support on creating clients – for an entire year. 
You'll massively increase your professional confidence. You'll learn world-class skills for enrolling and coaching highly successful clients. 
We begin in September and run to September 2023. You will 10X your impact, your income and your inner peace. So you can do the same for your clients. Every single cohort of Project Kairos has sold out. There's a $5,000 saving for the first 20 spots and there are just 8 spots left before the price increases…  
Plus, whenever you're ready… here are 5 ways we can help you increase your income and impact, as a world-class coach:
1.Watch my Masterclass: Why your fees are too low and how to raise them. It was my best one yet, packed full of strategies and immediate action steps.

2. Do you have what it takes to be a Prosperous Coach? I designed the Coaching Excellence Scorecard to guide you on your coaching journey – toward the coaching career you've always dreamed of. Take the quiz and discover how you rank in Confidence, Coaching Skills, Client Creation Skills and Cash Creation Skills.
3. Join Transition Excellence, my 6 month, self-paced training on client creation. Plus, you get weekly live group calls with me and my leadership team—and you join our private Facebook group to access our incredible community. TE is ICF accredited. 
4. Drastically increase your influence – at The 4PC Accelerator. It's a once-a-year opportunity to join the members of 4PC (my private club for top performers) at an 8 day training. You'll create powerful Intellectual Property and assets that cement your legacy. You'll step up as a Thought Leader. Plus, you'll develop your own community of top performers and become known as the expert in your field. 
Be warned: this is a high pressure environment. I will challenge and stretch you, so you can challenge and stretch your clients. Feeling imposter syndrome before you apply is not an accident. It's a prerequisite! Fear is a clue you're leaning into your edge… 
5. Apply to join 4PC, my private club for top performers. It includes group coaching, private 4PC Intensives, an online membership center and a community of 30 leaders who will challenge, support and stretch you. 
4PC is application only and there are 3 prerequisites: You have a track record of success behind you. You coach extraordinary clients. You have a big mission ahead of you. 
It's a $25K/year investment and a minimum of a 3 year personal commitment. There are only 2 spots available for August entry.