What do you fall asleep thinking about – and wake up reflecting on? 
What do you read about constantly? How do you spend most of your money, time and energy?
If you want to create extraordinary clients, you need to be obsessed with them. 
I've been immersed in the art and science of high performance for 30 years.
For my undergraduate degree, I specialized in behavioral physiology – how the structure of the brain affects behavior. I trained as a teacher at Oxford University. And I studied for a Master's degree in educational effectiveness and improvement. 
My bookshelves are filled with books on high performance. Over the past 20 years, I've never had less than one coach or mentor – often two or more at the same time. (Currently four, if you're counting!) 
Just before we went into lockdown, I spent 3 days in San Diego, being trained in high-level negotiation by Chris Voss, a former FBI hostage negotiator. 
This month, I was due to attend a training on decision-making (sadly cancelled). It's run by a former cybersecurity expert at a top intelligence agency. And, later this year, I was really looking forward to three more experiences that would really push my edges: 
1) Driving a Lamborghini Aventador on a racetrack. 
2) Taking a 3 day wilderness survival skills course, in the desert. I'm a city boy, so this one is a little scary for me. 
3) Taking a martial arts training. Years ago, I was trained in Kempo Jujitsu by Hanshi Browne, in London. It was a tough, street self-defense system because Hanshi grew up on the rough streets of inner city London in the 1980s. He was eventually inducted into the Martial Arts Masters Hall of Fame but he didn't mess around in our classes. They were brutal – and I loved the confidence they gave me. Except it's been 20 years and I've grown afraid of getting back in a dojo. Which is why I know it's time. 
I'm obsessed with high performance – and the kind of people who love to perform at a high level. 
It turns out, they're often very lonely. And I get that because I grew up feeling very lonely… 
Talent hotbeds
As a child, I always knew I was different. I just never knew it was ok to be different. This made childhood quite a lonely experience. 
As I got older, I discovered other people who felt different – just like me – and I began to bring them closer together. 
If I had to choose to be a superhero character, I'd pick Professor Charles Francis Xavier (known as Professor X). He is the founder and sometimes leader of the X-Men.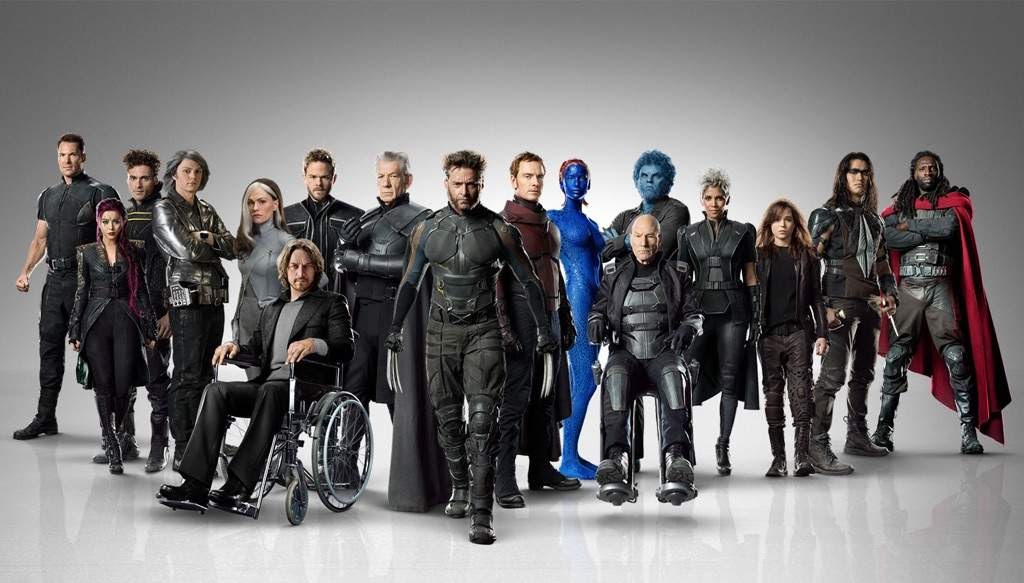 Professor X can't fly. He doesn't possess superhuman strength. He can't change shape or see through walls. He doesn't even have a super cool vehicle. In fact, he is confined to a wheelchair. 
But he's spent years developing the power of his mind. And he spends his life seeking out people who think differently. In the comic books and movies he's in, they are called mutants. And Professor X founded Xavier's School for Gifted Youngsters, to provide a safe haven for mutants and teach them to master their abilities.
I'm known as a coach to talented individuals, often elite, world-class performers. But I've been curating and leading communities (of mutants!) – top performers and the elite in their field – for over 20 years. And all I ever do is help them to master their abilities…  
* I founded The Wednesday Night Club in 1998. It was a learning community for a group of leading educators. We honed our craft, supported each other through challenges and challenged one another's thinking. 
* I co-led The Men's Group from 2008, for ten years. It's a small, private group of 8 leaders that includes a rocket scientist at NASA, a man who runs a non profit that cares for wolves, and a man who trains billionaires to be philanthropists. It was where we honed our craft, supported each other through challenges and challenged one another's thinking. (Since the lockdown began, we've begun to meet again, virtually.)
* I created and led The Salon for over a decade. I trained over 300 coaches in intimate groups. I helped launch some of the most successful and exclusive coaches on the planet. 
* I began running Intensives over ten years ago. I ran my first three for 30 people, with my friend, Steve Chandler. Then something came up and Steve couldn't make the next one we had planned. I was devastated. How could I do it without him? 
Well, I took my courage in my hands and said yes, anyway… And I've been running Intensives on my own, ever since. We've built a community who have joined us up to 4 times a year, for the past 8 years. Thousands of people have attended. Some almost a dozen times. 
* Finally, 6 years ago, I set off on a 25 year mission to curate a community of fascinating leaders, called 4PC (The Four Percent Club).
The 4 percent in the name refers to the top twenty percent of the top twenty percent. It also refers to The 4% Rule, coined by Steven Kottler, during his study of elite athletes. If you want to stretch but not hard enough to snap, the challenges you take on should be just four percent greater than your skills.
(The problem for average performers is that 4% is too big. The challenge for high performers is that 4% is too low. We're always looking for how we can make an exponential leap or a massive difference. But it's in the tiny steps that exponential growth actually occurs.)
Come to the edge… 
The ability to learn faster than your competitors is the only sustainable competitive advantage. If you'd like to accelerate your skills and talents, we're doing something this October that we've never done before. 
If you would like to immerse yourself in a community of top performers, you can join us in the first ever 4PC Accelerator. 
Unlike an Intensive, where we create space for up to 200 people, the Accelerator is for just 50 people.
Unlike 4PC, which requires an investment of $25K a year (for a minimum of 3 years) the 4PC Accelerator is for 15 days and it's a $5K investment. 
The members of 4PC will be your Faculty. They'll be teaching – and learning – alongside you.

In the 4PC Accelerator, 
You will learn to navigate your

next

level of success. 

You will prepare for a journey of adventure

and

struggle. 

You will learn how to practice diligently and hone your skills. 

You will learn to keep practicing – even when you seem to be getting nowhere.

Every master is a master of vision. You will learn how to dream bigger than you have ever dreamed.

You will become a guide yourself and help others to become heroes, on their journey of transformation. 

You will learn how to build your own community.
The path of Mastery has 5 elements: Vision, Courage, Audacity, a Guide and Community.

I'll be your guide and I've created the community. 
Here's what I require of you…  
Vision – a mental image of who you want to be or what you want to create

Courage – a willingness to do things that scare you

Audacity – a willingness to be bold and to not follow the conventional path
THE PROBLEM
Most people live in a very restricted circle of their potential. They access a very small portion of their consciousness. They have no idea how to tap into the resources of their soul.   
Most people experience the universe like gravity – a powerful hold that conspires to trap them in their zone of excellence. They never get to truly live in their Zone of Genius.

And most top performers are held back from their next level of success by almost everything that took them to their current level of success. They crave a community of mavericks and free spirits, like themselves.  
THE SOLUTION
The best thing you can do on the path to Mastery is to arrange for first-rate instruction. This will be hard. But when you learn too easily, you're tempted not to work hard. And you can do hard.
Everyone resists significant change. Joining a community of talented top performers is scary but it will help you learn to push beyond your narrow limits.
It's easy to confuse pleasure and comfort with actual learning. But great coaches will challenge you to get to the edge of your abilities, time and time again. Seek out a coach who scares you a little. A little scary is good.
Like almost everything I create, don't wait until you're ready. "Ready" will never come. 
Raise your hand. Say yes. Fly… 
Come to the edge," he said.
"We can't, we're afraid!" they responded.
"Come to the edge," he said.
"We can't, We will fall!" they responded.
"Come to the edge," he said.
And so they came.
And he pushed them.
And they flew.
– Guillaume Apollinaire
I'm obsessed with helping powerful people remember how powerful they are… 
What are you obsessed with?
Everyone has a superhero inside of them. If you're ready to draw yours out, come and join me. This is your moment. 
Love. Rich 
PLUS, here are 4 more ways you can drastically increase your impact and your income: